Latest – India seamers Jasprit Bumrah and Mohammed Shami took three wickets each as the tourists bowled South Africa out for 191 to claim victory by 113 runs just after lunch on the fifth day of the first test at Centurion Park.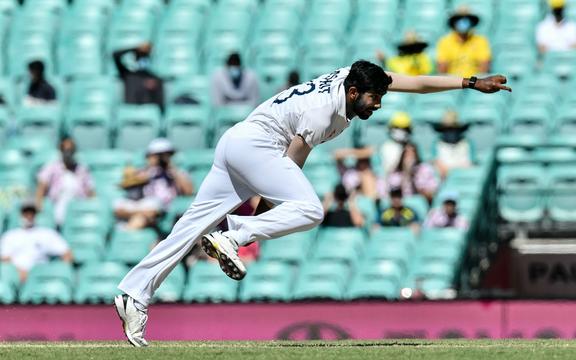 Jasprit Bumrah Photo: PHOTOSPORT
South Africa had resumed on 94 for four chasing a venue record 305 for victory, but fell well short of their target on a spicy wicket that had plenty of assistance for the bowlers.
Dean Elgar (77) and Temba Bavuma (35 not out) gave them some hope in the morning session but India's vaunted pace attack used the conditions superbly and eventually eased their side to a comfortable win.
India achieved their victory despite the entire second day of the test being washed out due to rain and take a 1-0 lead in the three match series.
The second test will be played in Johannesburg from Jan. 3-7, with the third set for Cape Town from Jan. 11-15. India are seeking a first ever series win in South Africa.
The highest fourth innings score to win at Centurion Park is 251 for eight by England in 2000, an infamous test where both teams agreed to forfeit an innings after rain to force a result.
-Reuters
NZ winter Olympians tests positive
New Zealand's Zoi Sadowski-Synnott, Nico Porteous and his older brother Miguel have tested positive for COVID-19 five weeks before the start of the Beijing Winter Olympics.
Nico Porteous Photo: SSNZ
1News reported that the trio had mild symptoms.
Sadowski-Synnott and Nico Porteous, both 20, won bronze medals in snowboarding and freestyle skiing respectively at the 2018 Winter Games in Pyeongchang.
The athletes were preparing for the Dec. 30-Jan. 1 World Cup events in Calgary, Canada.
The Beijing Games begin on Feb. 4.
-Reuters
Two wins for Northern
Northern completed the double over Central in their T20 Super Smash double header in New Plymouth.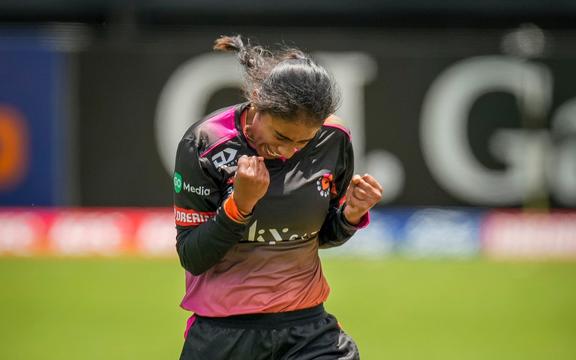 Shriya Naidu Photo: PHOTOSPORT
The Northern Brave women scored a last ball, 3 run win over the Central Hinds, while the Northern men beat the Central Stags by 6 wickets.
It was the Brave's first win of the competition but they remain bottom of the table below the Hinds on run-rate.
The Northern men are now 6 points clear of Canterbury, Central and Auckland at the top of the men's standings.
Today Central host Canterbury at the same venue.
Boon tests positive
Match referee David Boon has tested positive for COVID-19 and will not be available for the fourth Ashes test in Sydney from Jan. 5.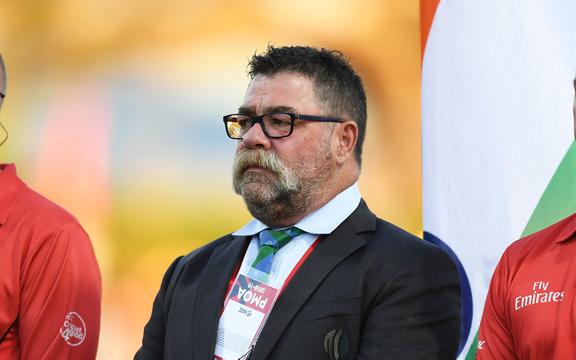 Photo: PHOTOSPORT
Boon, who is asymptomatic and fully vaccinated, would be replaced by Steve Bernard, a New South Wales-based member of the international panel of referees, CA added.
Boon will remain in Melbourne, where he will complete 10 days quarantine, and is expected to be available for the fifth test between Australia and England in Hobart, which begins on Jan. 14.
Amid a growing number of infections in Australia, Thursday's Big Bash meeting between Perth Scorchers and Melbourne Stars has been postponed after a member of the Stars support staff returned a positive test.
Yesterday it was announced that England coach Chris Silverwood would miss the fourth test after a family member tested positive.
-Reuters
Big loss for Chelsea
Chelsea recorded a loss of $300 million for the year ending June 30 2021, with the Premier League club saying that the COVID-19 pandemic had a "severe impact" on their ability to generate revenues.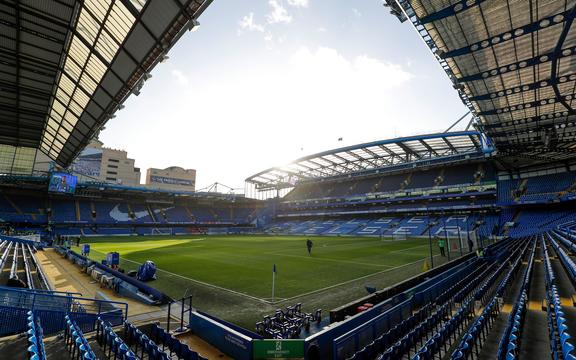 Photo: PHOTOSPORT
Chelsea's turnover increased to $858 million from $803 million the previous year after their Champions League triumph and due to amounts being carried forward from the extension of the 2019-20 season into the 2020-21 financial year.
Their matchday income fell to $15 million from $107 million last year, while commercial revenue dropped from $336 million last year to $303 million as most of the Premier League games were held behind closed doors due to COVID rules.
Chelsea said the only revenue stream that has shown a year-on-year increase is broadcasting revenue which has jumped from 182.5 million pounds to 273.6 million.
Thomas Tuchel's team are second in the table on 42 points after 20 matches, eight points behind Manchester City. They host third-placed Liverpool, who have a game in hand, this weekend.
-Reuters
Smith caught in elevator
Australia batsman Steve Smith has had plenty of ups and downs in his career which probably prepared him for when his evening plans were ruined on Thursday after being trapped in an elevator between floors for 55 minutes before he was rescued.
Smith was dismissed in the nervous 90s when he captained the side in the second Ashes test win in Adelaide but kept his nerve — and his humour — in the lift as he contacted his team mates for help before recording his ordeal on Instagram.
"Not quite the night I had planned, I'm currently stuck in a lift," he said on a video showing his followers how he was trapped inside an elevator 20 storeys up.
"The doors won't open, it's out of service … I've tried to get the door open, I've got this side open. (Australia team mate) Marnus (Labuschagne) is on the other side trying to open the door."
Ever the reliable partner, Labuschagne made sure Smith was well fed, squeezing a packet of M&M's through the gap in the doors as he tried to pry them open with a rod.
When a technician finally arrived and pried open the doors, Smith climbed out to applause from the "rescue team".
Australia have already wrapped up the Ashes series with a 3-0 lead ahead of the fourth test in Sydney starting on Jan. 5.
-Reuters
African Cup of Nations hit by Covid
Algeria, Ivory Coast and Morocco, who are among the favourites for the Africa Cup of Nations, have been hit by COVID-19 just over a week before the tournament kicks off in Cameroon.
The Ivorians said players arriving from Europe at their training camp in Jeddah, Saudi Arabia, had tested positive and been put into quarantine by local authorities.
They did not name the players nor state how long they will have to isolate but the rest of the squad would continue with their training, a team statement added.
Ivory Coast have been preparing in Saudi Arabia since Monday and are due to stay until Jan. 5, before heading to Cameroon, where they will compete in Group E against Algeria, Equatorial Guinea and Sierra Leone.
Algeria earlier this week said forwards Youcef Belaili and defenders Mohamed Amine Tougai and Houcine Benyada had tested positive at their training camp in Qatar.
All players called up for the Cup of Nations but whose clubs are playing this weekend are allowed to stay at the clubs until Monday in a concession announced last week by the Confederation of African Football.
-Reuters