4 hr 53 min ago
Deputy US national security adviser calls on world to boost oil supply, saying "this is the time" to use reserves
From CNN's Betsy Klein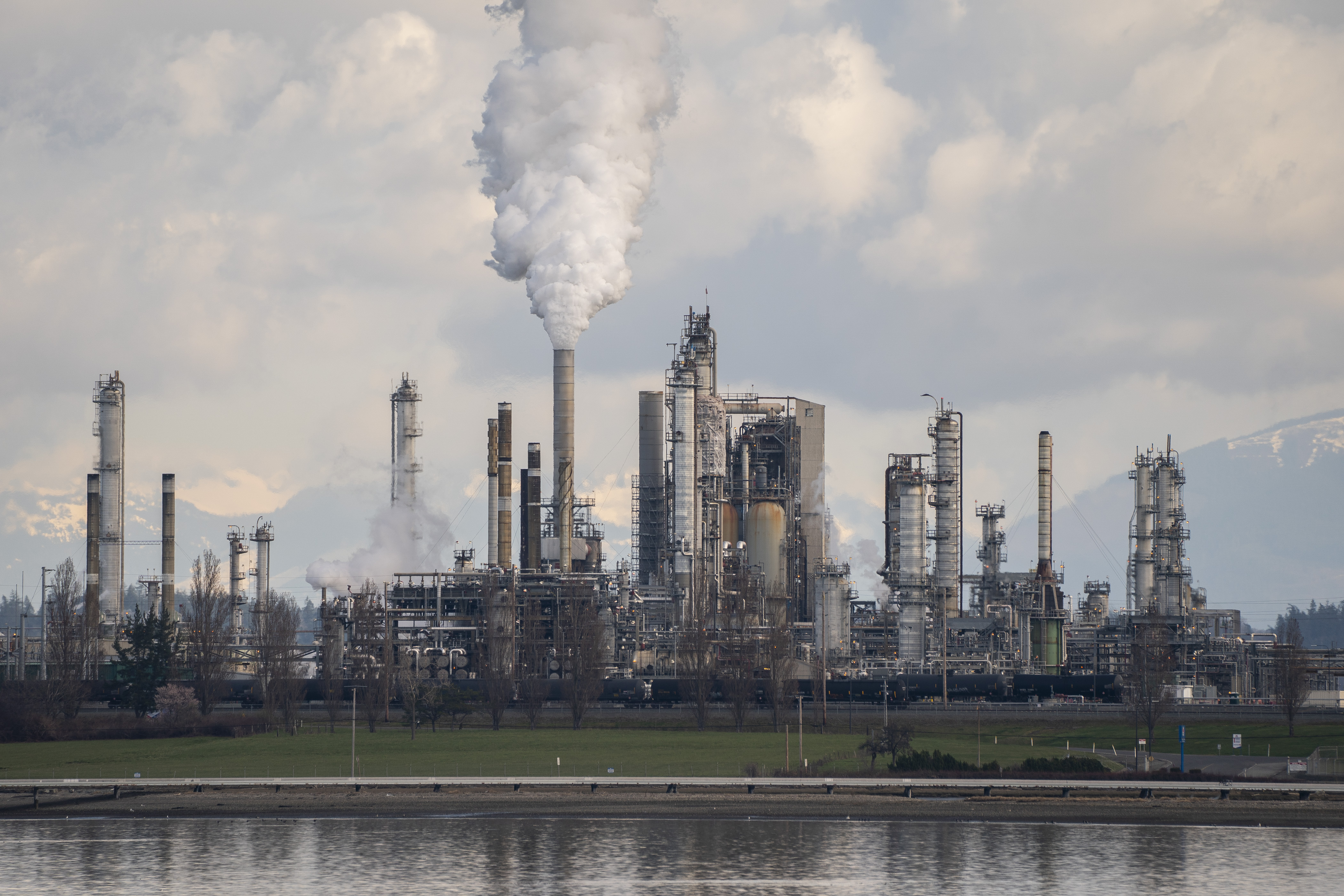 Deputy US national security adviser Daleep Singh called on oil producers to boost supply as the United States continues to crack down on Russia with sanctions for its invasion of Ukraine, saying "this is the time" to dip in to reserves. 
Singh pointed to US President Joe Biden's recent conversation with King Salman of Saudi Arabia as one way the US is looking to boost production.
"We want more supply in the world, more oil supply. We want it from producers that have spare capacity. They're about 3 to 4 million barrels per day of spare capacity. Saudi has some of that spare capacity," Singh said during an appearance on CNN's "New Day."
He continued: "We have we have production capacity at home. You know, private producers have the leases, the permits, the price signal to boost their production, working with Wall Street to invest in America's energy security. We want that to happen. And for those countries that have strategic petroleum reserves, there are 1.5 billion of these reserves worldwide, this is the time to use them."
The US, he added, wants supply of oil "wherever it can be produced – that's at home, that's abroad."
Pressed on comments from the Kremlin this morning, Singh stopped short of calling the US's actions against Russia following its invasion of Ukraine an "economic war."
"This is a brutal and needless war of aggression. We said all along that the aggression escalates, so will the costs. And the strategic failure for Putin continues to mount. We have imposed the most severe and coordinated economic sanctions in history," Singh said, noting a Russian economy in "tatters" and citing the "exodus" of global companies from Russian markets.
He said he "wouldn't call it an economic war," adding, "this is our way of demonstrating resolve." 
Pressed by CNN's John Berman on the Polish fighter jet situation, Singh deferred to the Department of Defense but touted defense and security assistance to Ukraine more broadly. Asked again whether the US has ruled out allowing MiG-29 aircraft into Ukraine, he again declined to comment but reiterated the US will not escalate the situation into a direct conflict with Russia, as has been the administration's stance.
4 hr 47 min ago
"This is not war, this is extermination," says Ukrainian whose village was invaded by Russian troops
From Oleksandra Ochman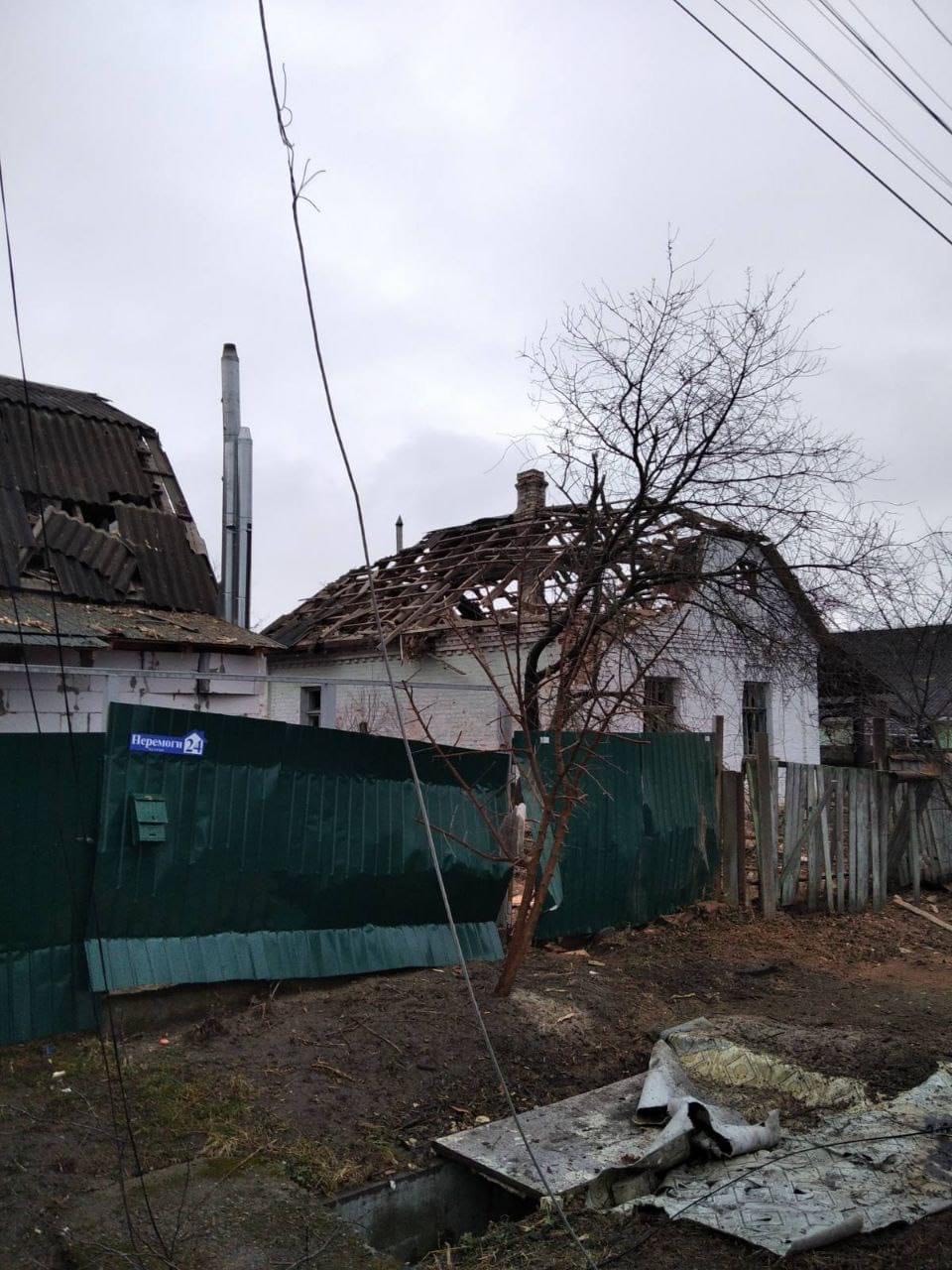 In the village of Nemishayevo on the outskirts of Kyiv, residents have been sheltering in their homes while Russian shelling continues on a regular basis.
One local, Yaroslava Kaminska, says she remained in Nemishayevo with her family — her husband and his parents and grandmother — after Russia's invasion of the village on February 28, and says they were "naïve idiots" for first thinking Russian troops wouldn't come.
Since the invasion, she says residents have been scared to leave their homes.
"If you come out from your house, you should stand behind the house so that you can't be seen and heard, you should stand where the bullets won't reach you," Kaminska says.
We can't even walk to the next street. We ran behind the fences, under the yards, hid behind the walls — in our own village, our own county."
Kaminska says shelling has been constant since the arrival of Russian troops — who, like other Ukrainians, she refers to as "Orcs" after the creatures in The Lord of the Rings.
Residents have been shot at by snipers and tanks have fired at houses on the family's street, she says.
Having been without water, electricity and heating since February 28, the village lost gas this week.
After that, Kaminska says the family "broke down" — "we shouted at each other, we brought war to the house" — and took the decision on Tuesday to leave, although she won't say where they departed for or how in order to protect the safety of others trying to escape Nemishayevo.
We took nothing but a cat, a change of clothes and a guitar," she says.
"We haven't washed ourselves for a week. But it didn't bother me for a long time. It does not matter. Only life is important, my family's life and mine … I know what Russia is doing to us. This is not war; this is extermination."
4 hr 15 min ago
Kyiv's mayor calls for Ukrainian people to "defend our future"
From CNN's George Ramsay
Kyiv Mayor Vitali Klitschko has called for the people of Ukraine to "defend our future" against Russian President Vladimir Putin's desire to "rebuild the Russian empire."
Speaking on CNN's New Day, Klitschko said Kyiv would have enough resources to last one or two weeks if Russian troops managed to encircle the capital, where recently he has been visiting defense posts of the Ukrainian military.
I tell people we never give up, because it's our land, it's our city, it's our family. We defend our future," said Klitschko
"The reason of the war, from the Russian side, is actually senseless. The reason Putin does this war is because we want to be a democratic European country and Putin wants to rebuild the Russian empire," he said.
"Without Ukraine it's difficult to do it. It's his dream to rebuild the Soviet Union. We were in the USSR and don't want to go back to the USSR," he continued.
On Wednesday, the Ukrainian military agreed to a new 12-hour ceasefire with Russia to allow civilians to escape through evacuation corridors from several citi
Watch a part of the CNN interview:
es.
5 hr 9 min ago
Catch up on the key developments in Russia's invasion of Ukraine
The fallout from Russia's invasion of Ukraine continues on a global scale. Here are the latest developments:
A brief ceasefire: The Ukrainian military has agreed to a a new 12-hour ceasefire with Russia on Wednesday. Russia agreed to provide evacuation corridors from Kyiv, Chernihiv, Sumy, Kharkiv and Mariupol, along with other towns negotiated with the Ukrainian side. Millions of people remain trapped in dire conditions across Ukraine, however, and Kyiv has transformed into a fortress.
Ukraine bans agricultural exports: Exporting key agricultural goods, including wheat, corn, grains, salt, and meat, is banned in Ukraine in order to "prevent a humanitarian crisis" and "meet the needs of the population in critical food products," said Ukrainian minister Roman Leshchenko. Ukraine is one of Europe's largest suppliers of agricultural produce.
UK outlaws Russian flights: The United Kingdom has made it a criminal offense for Russian aircraft to enter British airspace as part of further sanctions against Moscow for its invasion of Ukraine, Transport Secretary Grant Shapps announced via Twitter on Tuesday.
More companies hit the brakes in Russia: A growing number of international companies, including Apple, Disney and Ford, continue to disengage with Russia. A number of global consulting firms also announced a similar decision, including the four biggest worldwide, which are Deloitte, Ernst & Young, KPMG and PricewaterhouseCoopers.
NATO ramps up its defense deployment: The US is sending two Patriot missile batteries to Poland as a "defensive deployment" to counter any potential threat to US and NATO allies, a spokesman for US European Command said. Earlier Tuesday, the Pentagon dismissed Poland's proposal to transfer its MiG-29 fighter jets to the US for delivery to Ukraine, calling it not "tenable."
5 hr 5 min ago
Ukrainian presidential adviser says around 300 peacekeepers will return to Ukraine
From CNN's Katharina Krebs
Roughly 300 personnel from peacekeeping forces will return to Ukraine, Oleksiy Arestovych, an adviser in the Ukrainian president's office, told CNN on Tuesday.
Ukraine's foreign minister Dmytro Kuleba is set to meet Russian counterpart Sergey Lavrov for talks on Thursday.
"Despite the talks, we should only put hope in our army," said Arestovych when asked if there is any hope for talks to end the war.
5 hr 14 min ago
US vice president departs for Poland as fighter jet issue complicates trip
From CNN's Kevin Liptak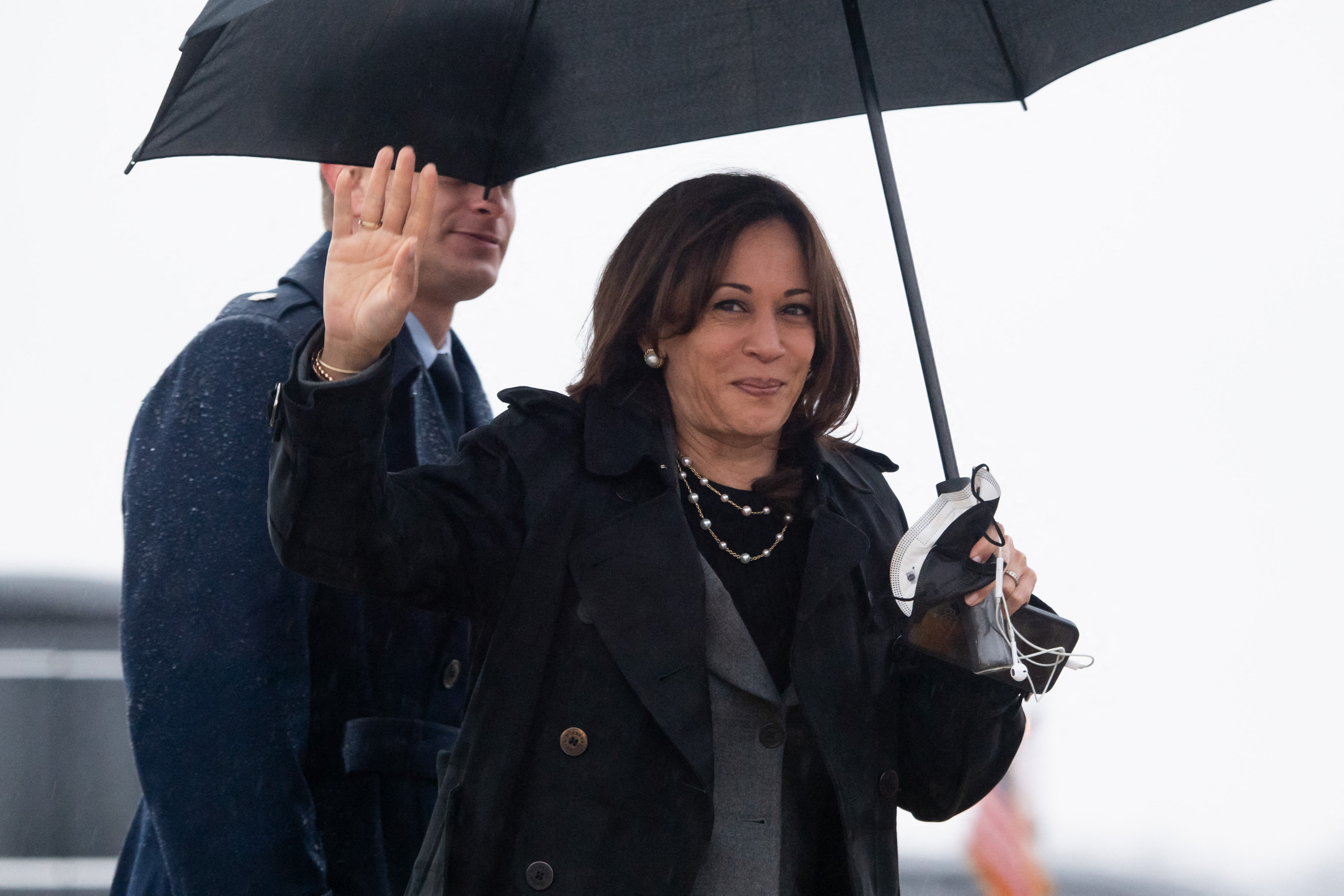 US Vice President Kamala Harris departed for Poland on Wednesday under a cloud of uncertainty over a Western plan to provide Ukraine fighter jets.
Harris did not address reporters before she boarded her plane. Air Force Two left Washington just before 8 a.m. ET en route to Warsaw, where Harris plans to meet the country's leadership on Thursday in an effort to rally international support and reassure one of NATO's easternmost allies.
But her mission is complicated by the issue over Soviet-era jets, which Ukraine is requesting to sustain its fight against Russia. Poland's proposal to first transfer ownership of MiG-29 aircraft to the United States caught Biden administration officials completely off-guard and was rejected by the Pentagon.
Harris will discuss the thorny issue this week, senior administration officials said ahead of her departure.
"A number of people have had a variety of ideas and we think all of them are worth discussing and that's what we're going to continue doing," one official said. 
In Warsaw, Harris will also meet with refugees who have fled violence in Ukraine, as well as American diplomats who relocated to Poland from the US Embassy in Kyiv. 
She'll travel onward to Romania, which has seen an influx of migrants fleeing violence in Ukraine.
5 hr 2 min ago
Germany receives more than 80,000 Ukrainian refugees 
From Chris Stern in Berlin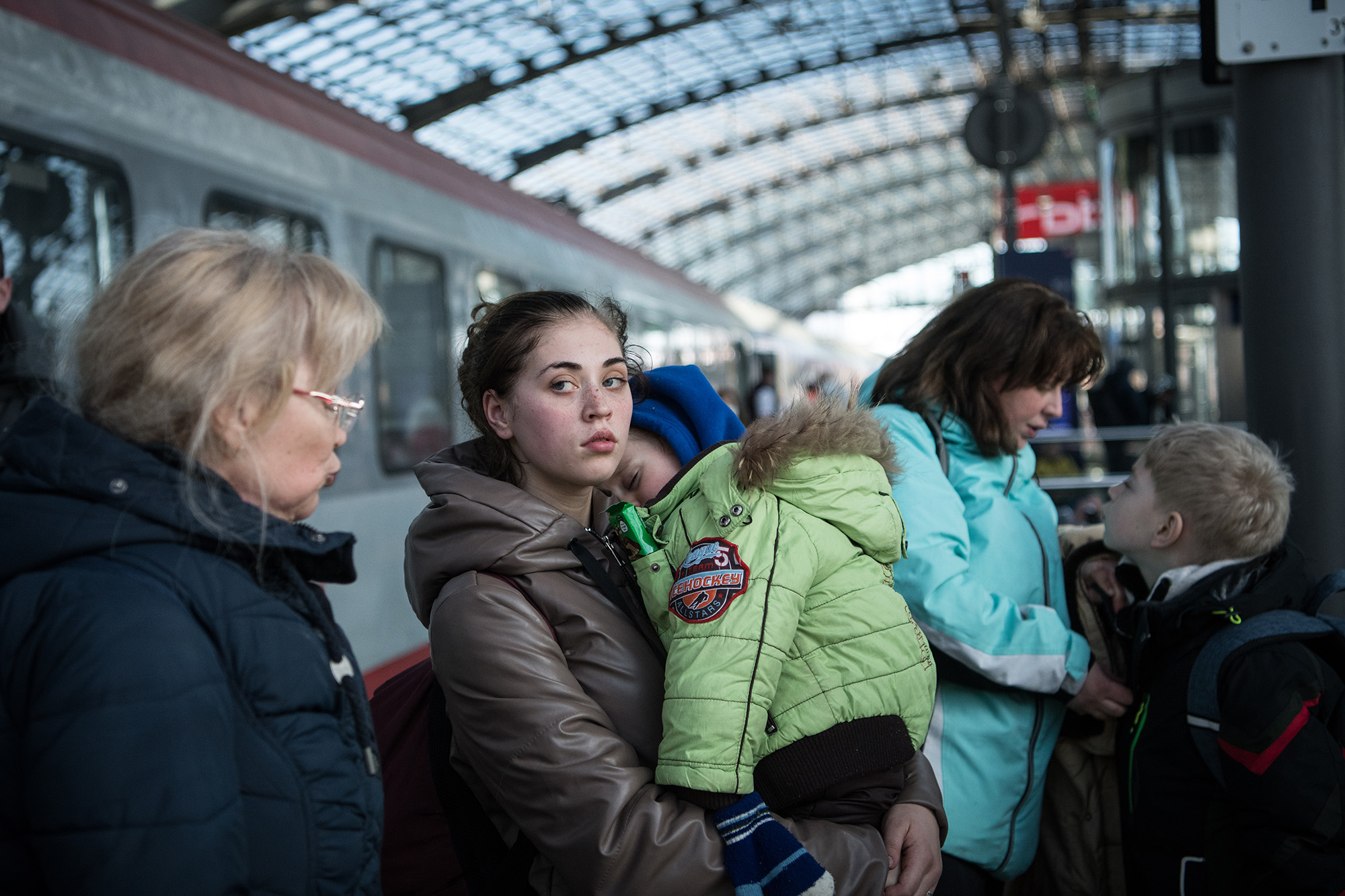 Germany's interior ministry has registered a total of 80,035 people from Ukraine since Russia invaded the country, more than 15,000 refugees from the previous day.
The actual figures could be higher, the ministry added. 
Around 2.1 million people have fled Ukraine since Feb. 24, according to United Nations data. 
5 hr 21 min ago
Zelensky must recognize Crimea and separatist-held regions as Russian, Kremlin says
From CNN's Sarah Dean in London
Crimea needs to be recognized as a Russian region, Kremlin spokesperson Dmitry Peskov said Wednesday, commenting on Ukrainian President Volodymyr Zelensky's readiness to discuss the status of Crimea and the separatist-held regions in eastern Ukraine, the self-proclaimed Donetsk and Luhansk People's Republics.
"Our position is well known. Crimea is a Russian region and this must be recognized both de facto and de jure," Peskov told journalists. 
Peskov went on to say the breakaway republics of Donetsk and Luhansk also have to be recognized as "sovereign independent states."
"As for the republics of the DPR and LPR, these are sovereign independent states and they are recognized by the Russian Federation. This also needs to be recognized both de facto and de jure," he added.
Zelensky signaled in an interview with ABC's David Muir on Tuesday that he is ready to consider discussing the status of Crimea and the Donetsk and Luhansk People's Republics with Russia's President Vladimir Putin.
Asked about Kremlin conditions to end the war, Zelensky said, "first, I'm ready for a dialogue," according to ABC's translation.
Muir asked: "When the Kremlin says these three conditions to end the war: that you must give up on joining NATO, recognize Crimea as part of Russia, and recognize the independence of those two separatist regions and the east to Vladimir Putin who will get this message from you. You say it's a non-starter, not willing to those three conditions right now?"
Zelensky responded:
"I'm talking about security guarantees. I think items regarding temporary occupied territories and unrecognized republics that have not been recognized by anyone but Russia, these pseudo republics, but we can discuss and find a compromise on how these territories will live on. What is important to me us how the people and in these territories are going to live, who want to be part of Ukraine." 
"The question is more difficult than simply acknowledging them. This is another ultimatum and we're not prepared for ultimatums. But we have the possible solution, resolution, for these three items, key items. What needs to be done is for President Putin to stop talking, start the dialogue, instead of living in the informational bubble without oxygen," he Ukrainian president said.
5 hr 27 min ago
Ukrainian foreign minister says he does not have "high expectations" for talks with Russian counterpart
From CNN's Tim Lister and Olga Voitovych
Dmytro Kuleba, Ukraine's foreign minister, said Wednesday that he does not have "high expectations" for his scheduled meeting with Russian Foreign Minister Sergey Lavrov in Turkey on Thursday.
Kuleba said on Facebook that the Ukrainian side was working hard to make the talks "as efficient as possible."
"But I will tell you frankly that my expectations are discreet. I do not have high expectations, but we will definitely try to get the maximum out of it," he continued.
Kuleba said Ukraine's priorities were a "ceasefire, to liberate our territories, and the third point is, of course, to resolve all humanitarian issues."
"This is a humanitarian disaster created by the Russian army," he added.
Kuleba said that thanks to Ukraine's defense forces and international sanctions, he was going to the Lavrov meeting "with a strong position. We are strong, we are confident."
"What we will get at the end is another issue. It depends in particular on what instructions and directives Mr. Lavrov is going to these negotiations with. I hope he will approach these talks in good faith, not from a propaganda perspective, but really with the task of finding a solution to end this war started by Russia," Kuleba said.
"This is a very important moment, and I am sure no matter how these negotiations end, we will pass it with dignity, because we are Ukrainians," he said.