Pinkel's staff revered his organization, loyalty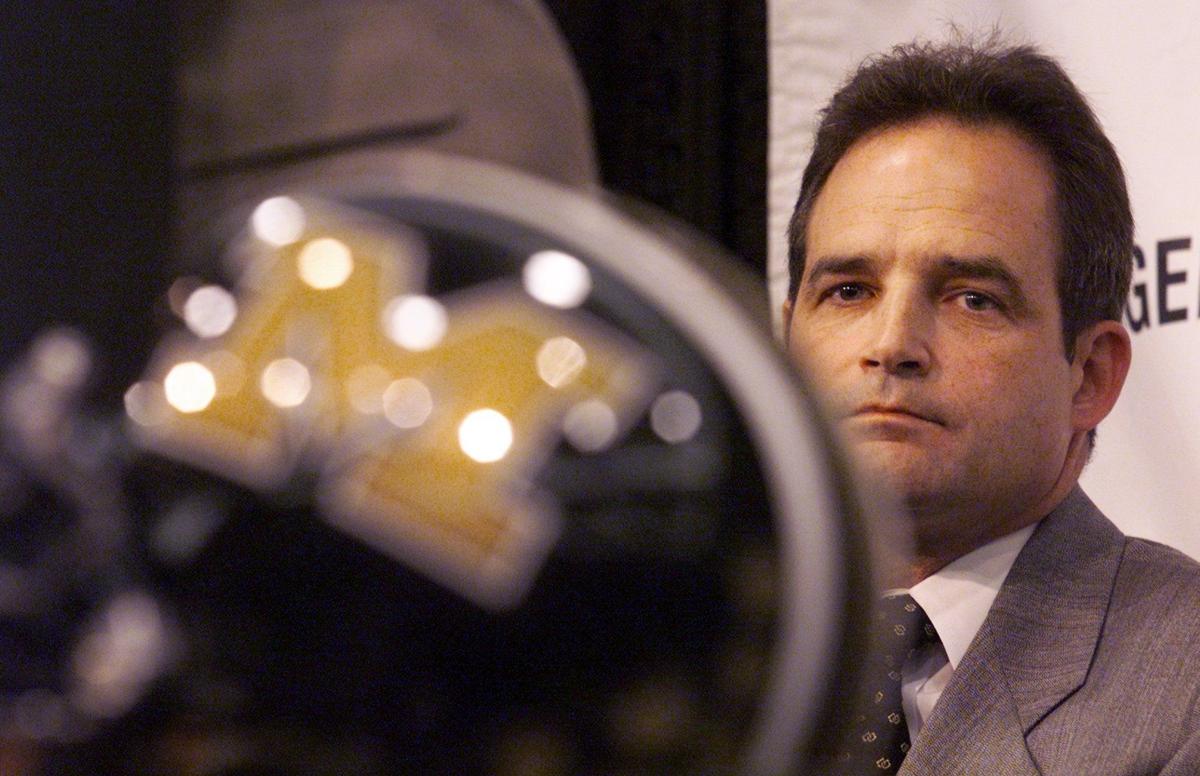 COLUMBIA, Mo. — A few weeks after the University of Toledo's 1994 college football season ended with a disappointing loss to Eastern Michigan, head coach Gary Pinkel called his young offensive coordinator into his office. The Rockets finished 6-4-1 and were just four games over .500 through four seasons under Pinkel's watch.
Pinkel had installed the program he learned under his mentor Don James, his coach at Kent State and boss at the University of Washington. Dave Christensen, Pinkel's 33-year-old play-caller, had played for James at Washington. They knew the James system inside and out. But was it working at Toledo?
"He said, 'Dave, you've been through the program, but what would you change? What do we need to change?'" Christensen recalled. "'I looked at him and said, 'Coach, we don't need to change a thing. We know the program works. We've got to stay the course and believe in what we're doing. It's all I know.'"
A year later, Toledo went 11-0-1 and won the Mid-American Conference, eventually thrusting Pinkel and his staff to a bigger stage at Missouri, where like Toledo, he'd guide the team to more victories than any coach in team history. That commitment to a tried and true foundation, intertwined with endless self-evaluation and willingness to evolve, made up the core of Pinkel's coaching DNA — and sent him all the way to the College Football Hall of Fame.
On Monday, the National Football Foundation Hall of Fame officially welcomed Pinkel, two other coaches and 18 players into the 2022 Hall of Fame class. They'll be enshrined at the end of the year.
More than six years after Pinkel retired at Mizzou, his former coaches are scattered all over the country — some are retired, most still coaching at other programs — but in a series of interviews with the Post-Dispatch this week, they reflected on their time on Pinkel's staff, all sharing a sense of reverence for the soon-to-be Hall of Famer. What was Pinkel's greatest strength as a head coach? Most point to his meticulous organization and fierce loyalty. 
"He ran the program essentially like you would run a business in terms of expectations, what you're looking for, what your responsibilities are, how we handle everything," said longtime defensive line coach Craig Kuligowksi, who has since returned to Toledo as the team's co-defensive coordinator. "There was a system to how we handle everything. Nobody really did their own thing one way or another. A lot of guys found it tough at first because he critiqued every little detail and that would drive you nuts. But he just wanted you to coach the way he wanted you to coach."
Part of the process included constant analysis of everything the staff did over the course of the season, preseason and offseason. One of his favorite sayings, "We do what we do," was sometimes misinterpreted as an unflinching commitment to the old way of doing things. But part of the "do" was endless evaluation and evolution.
"The program and the process had twists and turns to help us improve," former defensive coordinator Dave Steckel said. "He evaluated everything in the program."
Most notably, the offense after a setback year in 2004, when the Tigers followed a winning season with a 5-6 record. Christensen had been studying the no-huddle spread offense. Pinkel had been watching Mike Leach take the Big 12 by storm at Texas Tech. They agreed to completely remodel the offense, leading to a seven-win season in 2005, sparked by a comeback win over Iowa State and punctuated with a comeback victory over South Carolina in the Independence Bowl.
"That saved our jobs," Steckel said. "If we don't win that (Iowa State) game we don't go to the Independence Bowl and who knows? Then the program just took off."
That was the start of Mizzou's run of nine bowl games in 10 years, including four appearances in conference championship games. But none of that becomes possible without a player development program that embodied Pinkel's detailed approach. One thing that several coaches said set Pinkel's staff apart: They discussed every player every day in staff-wide meetings.
"I've never been on another staff that did that," said Kuligowski, who coached at Miami and Alabama after his 15 years at Mizzou. "Then four times a year we tested the guys and we talked about all the tests, the bench press, the 40-yard dash, 10 different tests really."
Every position group had individualized testing targets they had to hit. Every test, every score was tracked, and over time, that's how Pinkel's staff developed three-star recruits into five-star players.
"We were constantly talking about personnel," said Christensen, now retired after coaching at Wyoming, Texas A&M, Utah and Arizona State. "Nowadays people don't want to recruit and develop. They want to recruit the instant player."
Reporters often joked about Pinkel's fastidious recall of every player's exact weight during press conferences — but that wasn't a coincidence.
"That's because the clipboard sat on his end of the table at every staff meeting," Christensen said, "and that clipboard had their weight from the day before."
Pinkel was an offensive coach by trade, but as head coach, he let his staffers handle the Xs and Os and play-calling. He liked to say he coached the coaches.
"If something wasn't getting done, he would bring it up in the staff meeting (and say), 'Get it corrected,'" said Christensen, who coached the offensive line. "I don't remember Gary ever talking to me about a blocking scheme or a technique I was using. Just get your players to play above their ability level was always our goal. Then you were fine."
"He also was very firm in his beliefs on the structure of what it was supposed to look like and what he wanted it to look like, not just your third-down call on offense or defense but from a defensive standpoint, leverage, tackling, when to press or when not to, how to attack," said Arkansas defensive coordinator Barry Odom, who served the same role under Pinkel then succeeded him as head coach in 2016. "He always had ideas for me, and it helped me because he was looking at it from an offensive lens."
"It was very beneficial because it allowed you to be on the field and coach and not look over your shoulder, even though I knew he was watching," said longtime cornerbacks coach Cornell Ford, now back at Toledo. "You knew how he wanted it done."
Here's one of the most remarkable Pinkel stats: In his 15 years at Mizzou, he needed to hire only six new assistant coaches because of staff turnover. Once MU's Eli Drinkwitz hires new assistant to replace two recent departures, he'll have hired seven new assistants — in just two years! That speaks to today's mammoth volatility in the coaching industry but underscores the two-way loyalty that existed under Pinkel's watch.
He had seven assistants leave his staff: two for head-coaching jobs (Christensen to Wyoming, Steckel to Missouri State), one for the NFL (Matt Eberflus to Cleveland), two for coordinator positions (Alex Grinch to Washington State, Odom to Memphis) and two more who stepped away from coaching (Bruce Walker and David Yost, who soon resurfaced at Washington State.) In 15 years, Pinkel hired just three outsiders with no previous ties to Mizzou: Josh Henson from LSU, Pat Washington from Kentucky and Ryan Walters from Memphis. He later hired former Mizzou center A.J. Ricker to coach the offensive line and former MU grad assistant Grinch, his nephew, to coach safeties.
Pinkel also preferred to promote staffers to coordinator positions and resisted going outside the family to hire a flashier candidate. He promoted Yost when Christensen left, promoted Steckel when Eberflus left and promoted Henson when Yost left. When Steckel left for Missouri State, he brought Odom back from Memphis.
"He doesn't care what outside sources thought," said newly hired USC offensive coordinator Josh Henson, whom Pinkel promoted to coordinator in 2013. "We all knew that as a staff. That's why we loved him and that's why we stayed with him. … The guy was so unbelievably loyal, so loyal to you and your family, that you wanted to repay that to him. I had other opportunities to leave there for programs that in everybody's book would be like, 'that's a better job than Missouri,' but I thought I had the best job in college football."
Dave Matter brings you the latest updates from the Mizzou sports scene.