5 hr 30 min ago
Pentagon denies Russia's claim that it's "highly likely" US used surveillance drones to help Ukrainian navy
From CNN's Nathan Hodge and Vasco Cotovio in Moscow and Oren Lieberman at the Pentagon
The Pentagon has denied a claim from the Russian Ministry of Defence saying it is "highly likely" that the United States used some of its surveillance drones flying over the Black Sea to help the Ukrainian Navy attack its vessels.
"On the evening of February 25, during the evacuation of 82 Ukrainian servicemen who voluntarily laid down their arms from Zmeiny [Zmiiny] Island, 16 boats of the Ukrainian Navy, using the 'swarm tactics,' tried to attack the ships of the Black Sea Fleet," Russian defense ministry spokesperson Maj. Gen. Igor Konashenkov said in a statement on Saturday. "During the attack by Ukrainian boats over the provocation area, US strategic unmanned aerial vehicles RQ-4 'Global Hawk' and MQ-9A 'Reaper' were overhead."
"It is highly likely that it was American UAVs that directed Ukrainian boats at the ships of the Russian Black Sea Fleet," Konashenkov said.
Pentagon press secretary John Kirby denied the claims:
"Russian claims that the United States was involved in any way with Ukrainian naval operations near the Zmiiny Island are false. We did not provide ISR or any other support. Chalk this up to just one more lie by the Russian Ministry of Defense," he told CNN.
Konashenkov also said that six boats of the Ukrainian navy were destroyed but that none of the 82 Ukrainian servicemen from the island, also known as Snake Island, were injured.
All 13 Ukrainian defenders were killed in a Russian bombardment on the island Thursday, according to Ukrainian President Volodymyr Zelensky.
According to a purported, widely shared audio exchange, as the Russians approached the island, the Russian officer said, "This is a military warship. This is a Russian military warship. I suggest you lay down your weapons and surrender to avoid bloodshed and needless casualties. Otherwise, you will be bombed."
A Ukrainian soldier responded, "Russian warship, go f*** yourself."
Those were the final known words heard from the island.
5 hr 43 min ago
YouTube blocks RT in Ukraine and prohibits it from monetizing its channels on the platform globally
From CNN's Brian Fung
YouTube has blocked Russian state media outlet RT from Ukraine and suspended its ability to monetize its content on the platform globally, the video giant said Saturday. 
The move to restrict RT and several other Russian channels comes after the Ukrainian government asked YouTube to cut off access from within the country, YouTube told CNN.
In a statement, YouTube spokesperson Ivy Choi cited "extraordinary circumstances in Ukraine" for the company's steps. 
"In light of extraordinary circumstances in Ukraine, we're taking a number of actions," Choi said. "We're pausing a number of channels' ability to monetize on YouTube, including several Russian channels affiliated with recent sanctions. We will be significantly limiting recommendations to these channels. And in response to a government request, we've restricted access to RT and a number of other channels in Ukraine. We will continue to monitor new developments and may take further actions." 
YouTube also said that in recent days, it has removed hundreds of channels and thousands of videos that violated its policies, among them a number of channels that the company said were engaging in coordinated deception. 
YouTube's decision follows widespread criticism as journalists, activists and even a member of Congress noticed that the platform was running ads against content from RT. 
A letter to YouTube's parent Alphabet on Friday by Virginia Democratic Sen. Mark Warner said his staff was able to find instances of RT's monetization on YouTube, and that he had alerted the Departments of Justice and Treasury to a report about YouTube allowing sanctioned entities to monetize on YouTube as well. 
5 hr 47 min ago
Ukraine closes borders to Russia and Belarus
From CNN's Sebastian Shukla in Kyiv
Ukraine is closing its borders to Russia and Belarus, Ukrainian Prime Minister Denys Shmyhal announced Saturday evening. 
In video statement posted on Telegram, Shmyhal said that only citizens of Ukraine will be able to cross from Russia and Belarus into Ukraine. 
He did not indicate when the border closure would come into force.
5 hr 49 min ago
Blinken cites Russia's "prior example of disregard for international law" on anniversary of Crimea invasion
From CNN's Sarah Fortinsky
US Secretary of State Antony Blinken marked the eighth anniversary of Russia's invasion and annexation of Crimea as "a prior example of disregard for international law and Ukraine's sovereignty and territorial integrity," in a tweet Saturday, as Russia's invasion of Ukraine continues. 
"The U.S. and Ukraine today mark the 8th anniversary of Russia's 2014 invasion and seizure of Crimea, a prior example of disregard for international law and Ukraine's sovereignty and territorial integrity. We reaffirm that Crimea is Ukraine and stand #UnitedWithUkraine," Blinken tweeted.
Read more about the conflict here.  
6 hr 27 min ago
Russia is spinning slow advance as pause for negotiations, NATO official says
From CNN's Vasco Cotovio in Moscow
A NATO military official claims that Russia is spinning its slow advance in the invasion of Ukraine as having stopped to allow time for negotiations. 
"They are having problems," the official explained, pointing to the alliance's latest intelligence. "They lack diesel, they are proceeding way to slow and morale is obviously an issue."
On Saturday, the Russian defense ministry said its troops have been ordered to resume their offensive "in all directions," after a suspension was ordered for negotiations with the Ukrainian government. The ministry said the offensive was ordered to continue after Ukraine abandoned the consultations. 
A Ukrainian presidential adviser denied in the early hours Saturday that Ukraine had refused to negotiate.
Asked whether Russians are likely to intensify their efforts, the official said, "They have to, they are way behind schedule. This is getting out of hand for them, every additional day is very painful."
5 hr 54 min ago
Russian billionaire gives up "stewardship and care" of Chelsea club
From CNN's Homero DeLaFuente
Chelsea club owner Roman Abramovich announced on Saturday he will be giving the "stewardship" of the club over to trustees of Chelsea's charitable foundation. 
"During my nearly 20-year ownership of Chelsea FC, I have always viewed my role as a custodian of the Club, whose job it is ensuring that we are as successful as we can be today, as well as build for the future, while also playing a positive role in our communities. I have always taken decisions with the Club's best interest at heart. I remain committed to these values. That is why I am today giving trustees of Chelsea's charitable Foundation the stewardship and care of Chelsea FC," Abramovich wrote in a statement. 
"I believe that currently they are in the best position to look after the interests of the Club, players, staff, and fans," he said.
Abramovich, who was born in Russia, made the announcement after calls he should be barred from owning the English Premier League side due to his ties with Russian President Vladimir Putin's regime. 
In 2021, Russian opposition leader Alexey Navalny's Anti-Corruption Foundation (FBK) called on US President Joe Biden to sanction at least eight high-profile Russian figures it said was close to Putin.
In a copy of the letter obtained by CNN, Abramovich is named on the "priority shortlist," for what FBK describes as being a key enabler and an alleged beneficiary of "Kremlin kleptocracy." 
A spokesperson for Abramovich said in an email statement to CNN that "there is no basis for such claims which are entirely without foundation."
Navalny was detained on Jan. 17, 2021, moments after arriving in Moscow following months of treatment in Germany after being poisoned in August 2020 with nerve agent Novichok.
6 hr 58 min ago
US firms should be wary of destructive malware unleashed on Ukraine, FBI and CISA warn
From CNN's Sean Lyngaas
US critical infrastructure firms should reinforce their defenses and increase their vigilance following data-destroying cyberattacks in Ukraine prior to Russia's attack on Ukraine, the FBI and US Cybersecurity and Infrastructure Security Agency said Saturday. 
"Destructive malware can present a direct threat to an organization's daily operations, impacting the availability of critical assets and data," the US agencies said in a public advisory. "Further disruptive cyberattacks against organizations in Ukraine are likely to occur and may unintentionally spill over to organizations in other countries."
The advisory includes several technical recommendations for organizations to keep malicious software from spreading on their systems. 
US officials continue to say there are "no specific, credible" threats to the US homeland tied the conflict between Russia and Ukraine, but Saturday's advisory is the latest warning from officials that what happens in cyberspace in Ukraine may not stay there. 
Just hours before Russian forces began to attack Ukraine early Thursday, cybersecurity researchers said they had found a data-wiping hacking tool on hundreds of computers at Ukrainian government and financial organizations. The malicious code is designed to delete data from computers and render them inoperable — which has the potential to hobble organizations trying to stay online during a war. 
Jean-Ian Boutin, head of threat research at anti-virus firm ESET, which responded to some of the destructive hacks, told CNN that he assumed that the malware was successfully deployed and the "affected machines were wiped." 
Two Ukrainian government contractors — one with a presence in Latvia and another with a presence in Lithuania, both NATO members — were hit with the malware, according to Broadcom's cybersecurity unit Symantec. While the hack was targeted at Ukrainian assets, the potential for collateral damage in cyberspace during the war in Ukraine has been high on Western officials' minds. 
It's unclear who was responsible for deploying the destructive malware. It was the second such destructive hack in as many months. A similar piece of malicious code appeared on the systems of some Ukrainian government agencies and nonprofit and technology organizations in January.
The White House has blamed Russia's GRU military intelligence agency for a separate cyberattack on Ukrainian government websites on Feb. 15 that temporarily knocked the websites offline. Russia has denied the allegation. 
In a statement Saturday, CISA Director Jen Easterly said her agency has been working "with our partners to identify and rapidly share information about malware that could threaten the operations of critical infrastructure here in the U.S."
5 hr 49 min ago
Czech Republic, Netherlands and Portugal will send reinforcements to assist Ukraine
From CNN's Sharon Braithwaite, Josh Pennington and Duarte Mendonça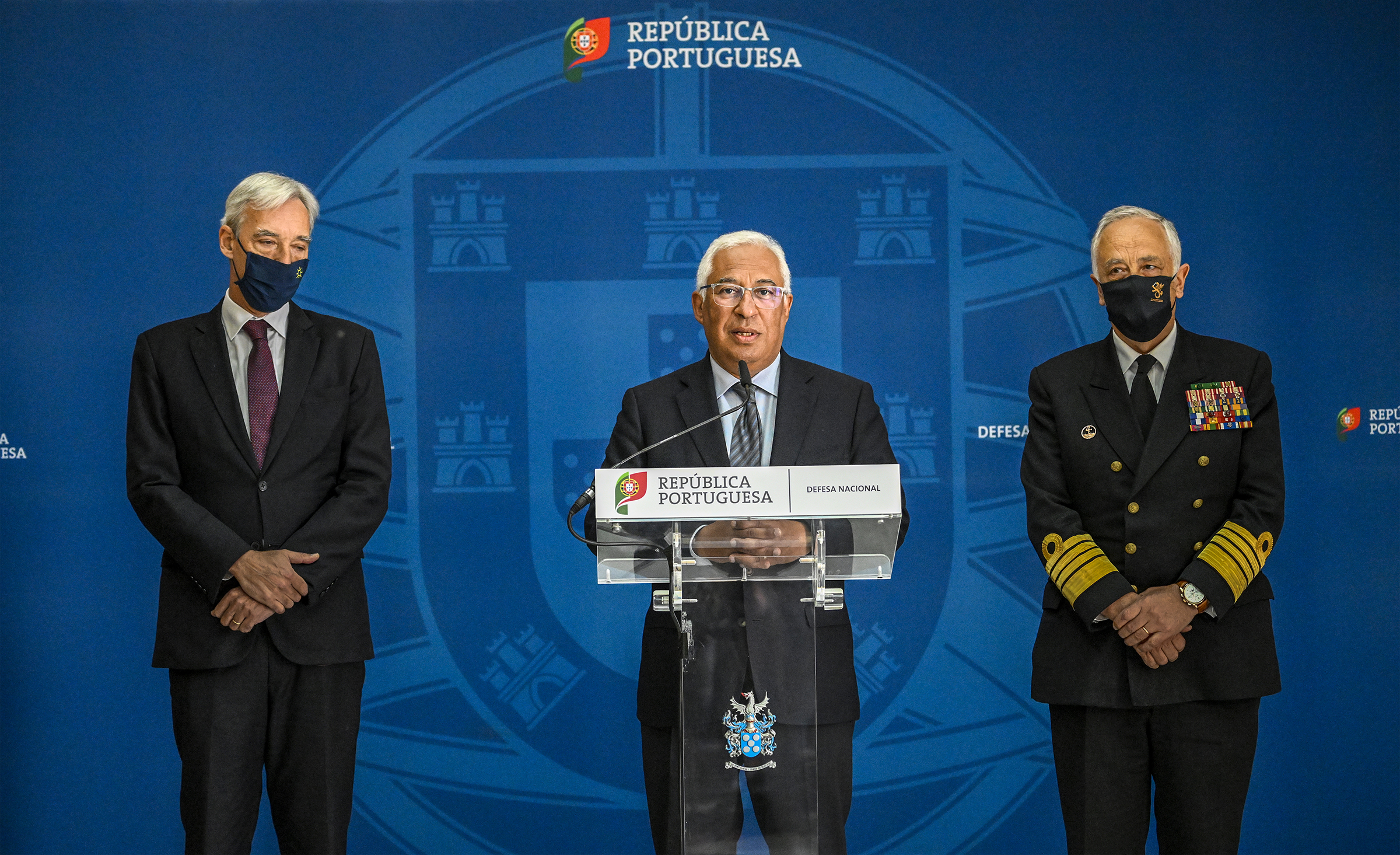 Three NATO members have announced they would send reinforcements to assist Ukraine in its battle against Russia.
The Czech Republic committed on Saturday to send a "shipment of weapons to Ukraine" worth over $8.5 million to a "place of Ukrainians choice."
"The government has approved a shipment of weapons to Ukraine. We are sending machine guns, submachine guns, sniper rifles and pistols and their corresponding ammunition valued at CZK 188 million," Czech Prime Minister Petr Fiala tweeted.
"We are doing everything we can to help Ukraine," Fiala added.
The Netherlands on Saturday also said it would be providing Ukraine with more firepower.
"The Netherlands will supply Ukraine 200 anti-aircraft Stinger missiles. Other defence material already on its way," the prime minister's foreign affairs and defense adviser, Geoffrey van Leeuwen, tweeted.
Portuguese Prime Minister Antonio Costa said Friday that the country would be sending reinforcements to join Ukrainian soldiers on the ground to help secure their borders as this "is a war against the freedom of self-determination of a democratic country and therefore it is also a war against the freedom of self-determination and against democracy."
Speaking at a televised news conference, the Portuguese prime minister went on to say, "there was an unanimity of all states, in view of the need to strengthen the NATO presence on the borders of Ukraine and in all the alliance countries that are close to the Ukraine region."
"Portugal, in this sense, in addition to the forces that this year has assigned to the European command of NATO, decided to anticipate, from the second half to the first half, the mobilization and commitment of an infantry company that will act in Romania and that will be projected in the coming weeks," Costa said. 
"Several other countries at the moment are either anticipating or reinforcing or deciding to reinforce their participation with these countries [bordering Ukraine] in order to have a clear manifestation of unity and deterrence regarding Russia's actions," Costa added.
When asked for a specific number of that would be sent to support Ukraine, Costa said the infantry company would include 175 troopers. 
7 hr 27 min ago
Germany will deliver anti-tank weapons and missiles to Ukraine
From Inke Kappeler in Berlin
Germany will deliver weapons to Ukraine in a major policy shift after resisting Kyiv's previous calls for defensive weaponry. 
In its coalition agreement, the German government had agreed on a restrictive arms export policy that does not allow any weapons deliveries to crisis regions. The delivery of such weapons also has historical connotations post-World War II.  
"The Russian attack marks a change in times. It is our duty to support Ukraine as much as we can defending themselves against Putin's invasion army. Therefore we will deliver 1,000 antitank weapons and 500 stinger missiles to our friends in Ukraine," German Chancellor Olaf Scholz tweeted Saturday after a meeting with Polish Prime Minister Mateusz Morawiecki and Lithuania's President Gitanas Nauseda.