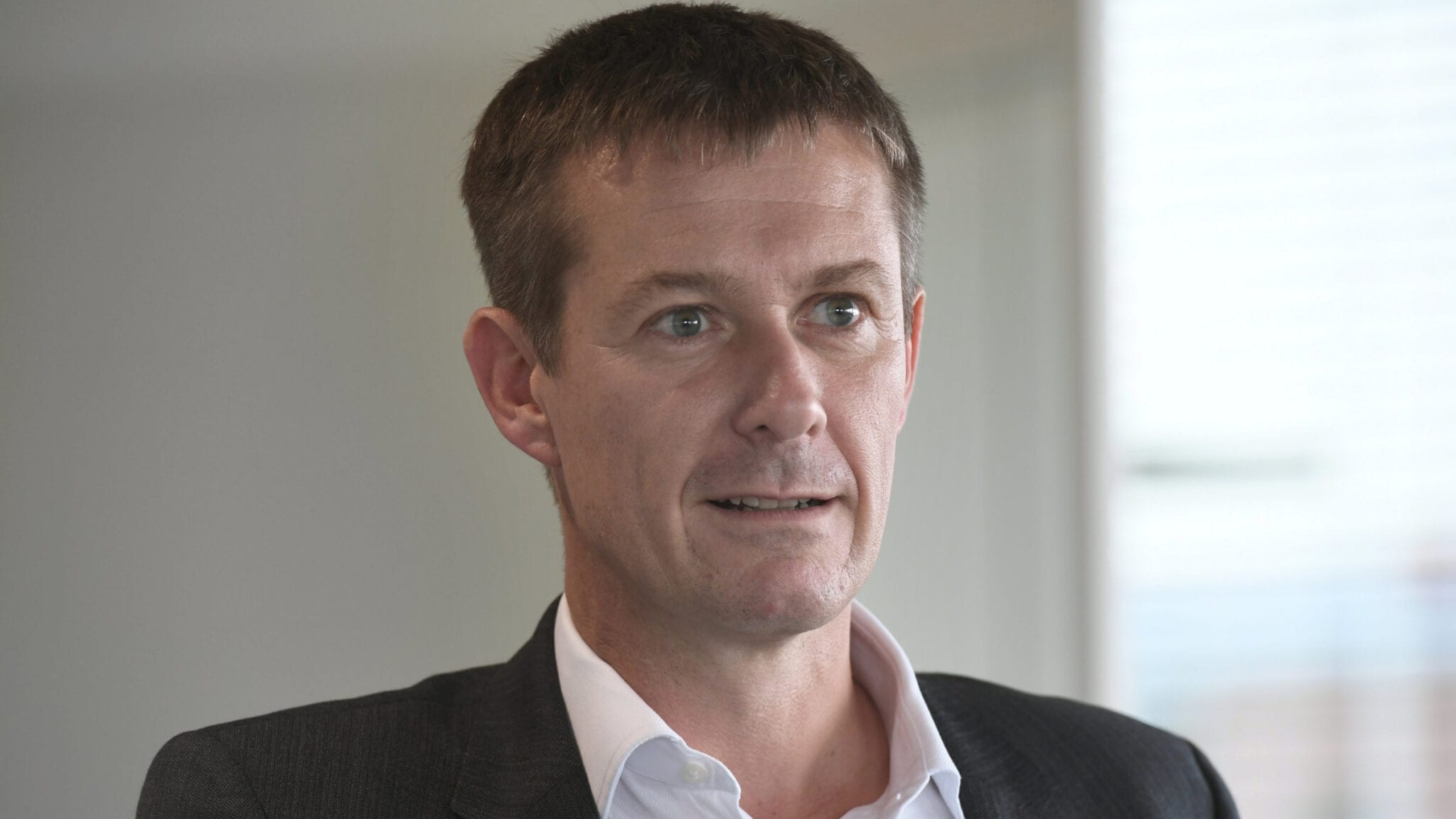 Jean-Christophe Hyvert, Lonza president
April 8, 2022 01:18 PM EDT
Lon­za­'s au­toma­tive man­u­fac­tur­ing tech ac­quired by Mil­li­pore­Sig­ma
Josh Sullivan
Associate Editor
When Lon­za de­signed its MAST sys­tem, it was born out of trou­bles the com­pa­ny saw with Pfiz­er's au­to sam­pling process. Biore­ac­tors got con­t­a­m­i­nat­ed, sys­tems got clogged, and there­fore, sam­ples be­came un­re­li­able when they were sent to their des­ti­na­tions. Ore­gon-based Bend So­lu­tions was brought on to work out a so­lu­tion in 2012, and from there, the sys­tem was born.
Ten years lat­er, it's caught the eyes of the team at Mil­li­pore­Sig­ma, Mer­ck KGaA's US and Cana­da di­vi­sion — and the com­pa­ny has now ac­quired the plat­form from Lon­za.
"To­day bio­phar­ma­ceu­ti­cal com­pa­nies are un­der im­mense pres­sure to get prod­ucts to pa­tients faster. The ac­qui­si­tion of the MAST plat­form adds ful­ly au­to­mat­ed sam­pling to our bio­pro­cess­ing port­fo­lio," said Mer­ck KGaA's An­drew Bulpin. "This tech­nol­o­gy, cou­pled with the soft­ware to an­a­lyze and man­age da­ta, al­lows us to of­fer unique and in­te­grat­ed so­lu­tions to help cus­tomers op­ti­mize their bio­process­es. The MAST plat­form moves us clos­er to­ward our vi­sion of con­nect­ed and con­tin­u­ous bio­pro­cess­ing to in­crease speed and low­er costs."
The big draw to the MAST plat­form, which stands for Mod­u­lar Au­to­mat­ed Sam­pling Tech­nol­o­gy, is that it is able to pro­duce more ef­fi­cient and cost-ef­fec­tive drugs. MAST, which was de­signed to en­sure steril­i­ty of sam­ples, can grab them more fre­quent­ly and pro­duce re­al-time da­ta in a mat­ter of hours, as op­posed to the weeks that come with man­u­al sam­pling. One MAST unit can sam­ple from up to 10 biore­ac­tors and con­nect them to four an­a­lyz­ers. Ster­ile fil­tered purged gas, such as ni­tro­gen, is pushed through the biore­ac­tor in be­tween batch­es, to en­sure the pu­ri­ty of the batch­es. So far, MAST has been used to col­lect and de­liv­er up­stream cell cul­ture, down­stream pu­rifi­ca­tion and mi­cro­bial fer­men­ta­tion.
Mil­li­pore­Sig­ma be­lieves that this can help move the sys­tem to­ward the dig­i­tal man­u­fac­tur­ing fa­cil­i­ty of the fu­ture. The plat­form is now part of the Bio­Con­tin­u­um plat­form, which us­es the Bio4C soft­ware suite to com­bine process con­trol, an­a­lyt­ics and plant-lev­el au­toma­tion for man­u­fac­tur­ing.
"The Life Sci­ence busi­ness sec­tor's es­tab­lished ex­pe­ri­ence im­ple­ment­ing re­al-world da­ta in­to its projects will en­able it to fur­ther un­lock the po­ten­tial of the MAST® plat­form that Lon­za has worked dili­gent­ly to de­vel­op," said Lon­za's pres­i­dent Jean-Christophe Hyvert. "With this di­vest­ment, we re­main fo­cused on our broad Bio­science of­fer­ing, pro­vid­ing our cus­tomers with the tools to de­vel­op, man­u­fac­ture and test ther­a­peu­tics from ba­sic re­search to the fi­nal prod­uct re­lease."
Mil­li­pore­Sig­ma just ac­quired the CD­MO Ex­e­lead in Jan­u­ary, short­ly af­ter it land­ed a deal with Pfiz­er and BioN­Tech to make lipid nanopar­ti­cles for its Covid-19 vac­cine. That $780 mil­lion deal added on­to its buy­out of mR­NA man­u­fac­tur­er AmpTech ear­ly in 2021. That led to a mas­sive re­or­ga­ni­za­tion of its CD­MO and con­tract test­ing units, and spurred a 10-year in­vest­ment in mR­NA of­fer­ings.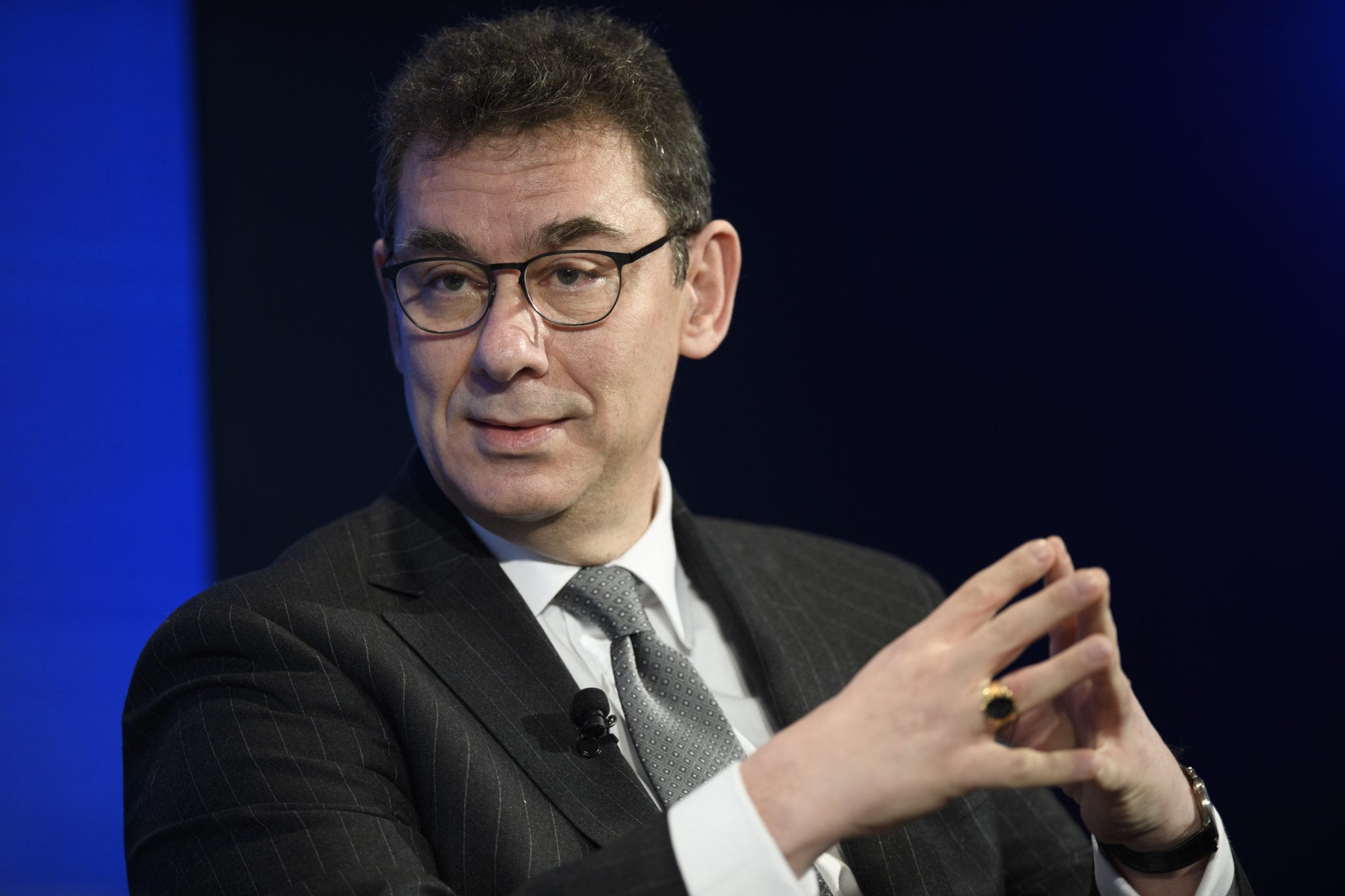 Albert Bourla, Pfizer CEO (Gian Ehrenzeller/Keystone via AP Images)
April 7, 2022 07:12 AM EDTUpdated 07:47 AM
Surg­ing ahead in the RSV race, Pfiz­er buys out a PhII play­er in $525M M&A pact
John Carroll
Editor & Founder
Right on the heels of back-to-back breakthrough therapy designations for its lead RSV vaccine, Pfizer is wagering up to $525 million on a biotech buyout that injects new RSV assets into its pipeline.
Pfizer is snapping up ReViral after inspecting mid-stage data for sisunatovir, an oral drug that blocks the fusion of RSV with host cells. And there's more.
In their statement, Pfizer noted:
Sisunatovir significantly reduced viral load in a phase 2 RSV human challenge study in healthy adults and is currently in Phase 2 clinical development in infants. The development program for sisunatovir is expected to continue in both adult and pediatric populations. A second program is focused on the inhibition of RSV replication targeting the viral N protein. The lead candidate in this program is currently in Phase 1 clinical development.
Keep reading Endpoints with a free subscription
Unlock this story instantly and join 138,500+ biopharma pros reading Endpoints daily — and it's free.
April 8, 2022 12:53 PM EDT
As part of scheme to triple rev­enue this year, AGC adds on to Spain site for HPA­PIs
Josh Sullivan
Associate Editor
An AGC subsidiary in Europe will get a $100 million investment to add on a new building at the site, and add an expansion for the manufacturing of highly potent active pharmaceutical ingredients.
The move is a part of the medium-term management plan dubbed AGC plus-2023. The group is looking to grow its business from $361 million to $1.08 billion this year, and to $1.6 billion by the year 2025. These ambitions, while lofty, are aligned to keep the company on track with the growing demand of the global pharmaceutical CDMO market, which has grown more than 7% each year.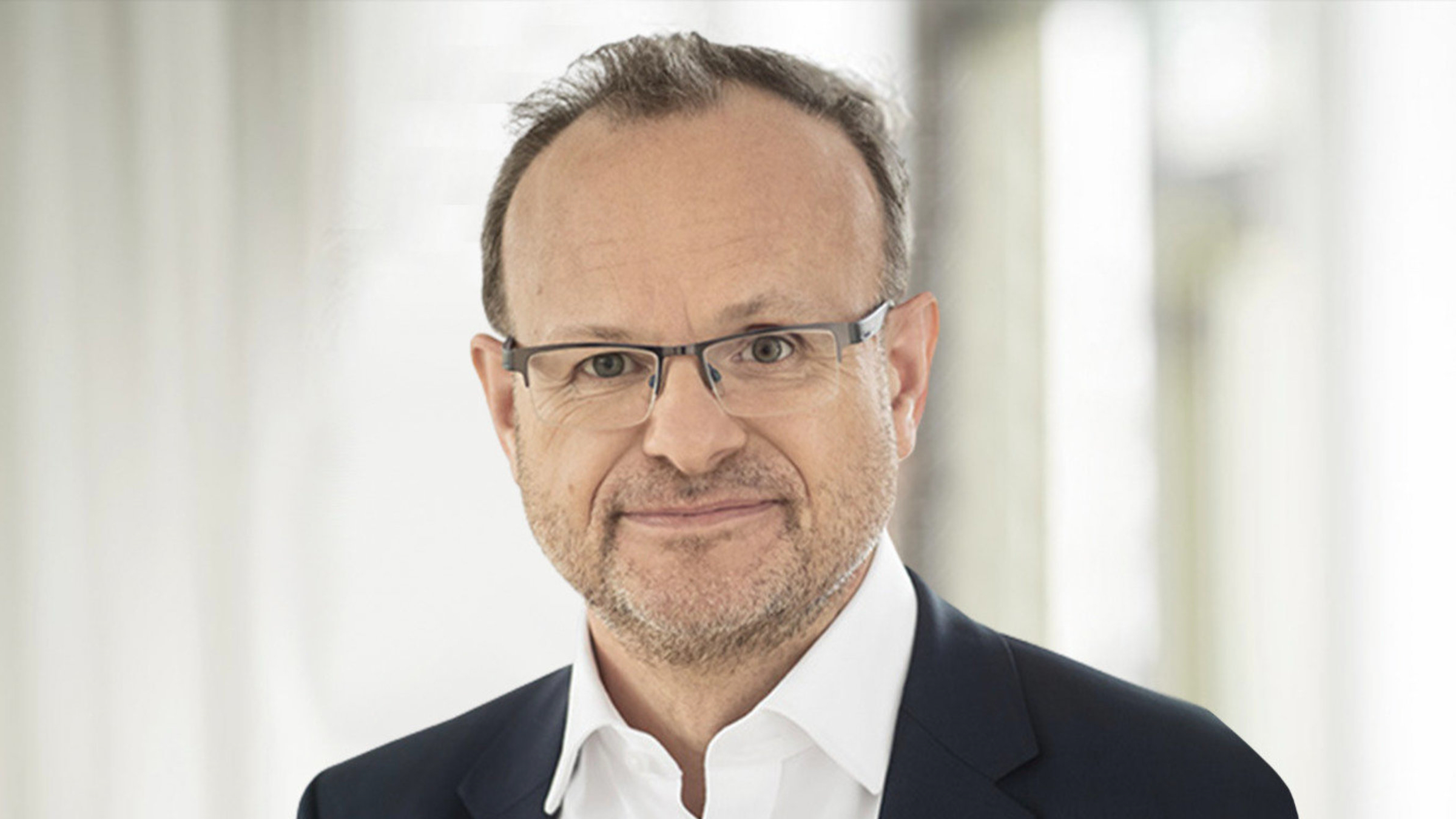 Sean Marett, BioNTech CBO and CCO
April 8, 2022 01:00 PM EDTUpdated 01:12 PM
Rid­ing on coat­tails of Comir­naty suc­cess, BioN­Tech wins mR­NA man­u­fac­tur­ing con­tract with Ger­man gov­ern­ment
Paul Schloesser
Associate Editor
German biotech and wildly successful Pfizer partner, BioNTech, has notched its next contract on home turf, courtesy of the German government.
The biotech, who partnered with Pfizer on the development of megablockbuster Covid-19 vaccine Comirnaty, said in a brief statement earlier today that it had been granted a pandemic preparedness contract from the federal government's department of health — to manufacture and supply mRNA vaccines for emergency situations.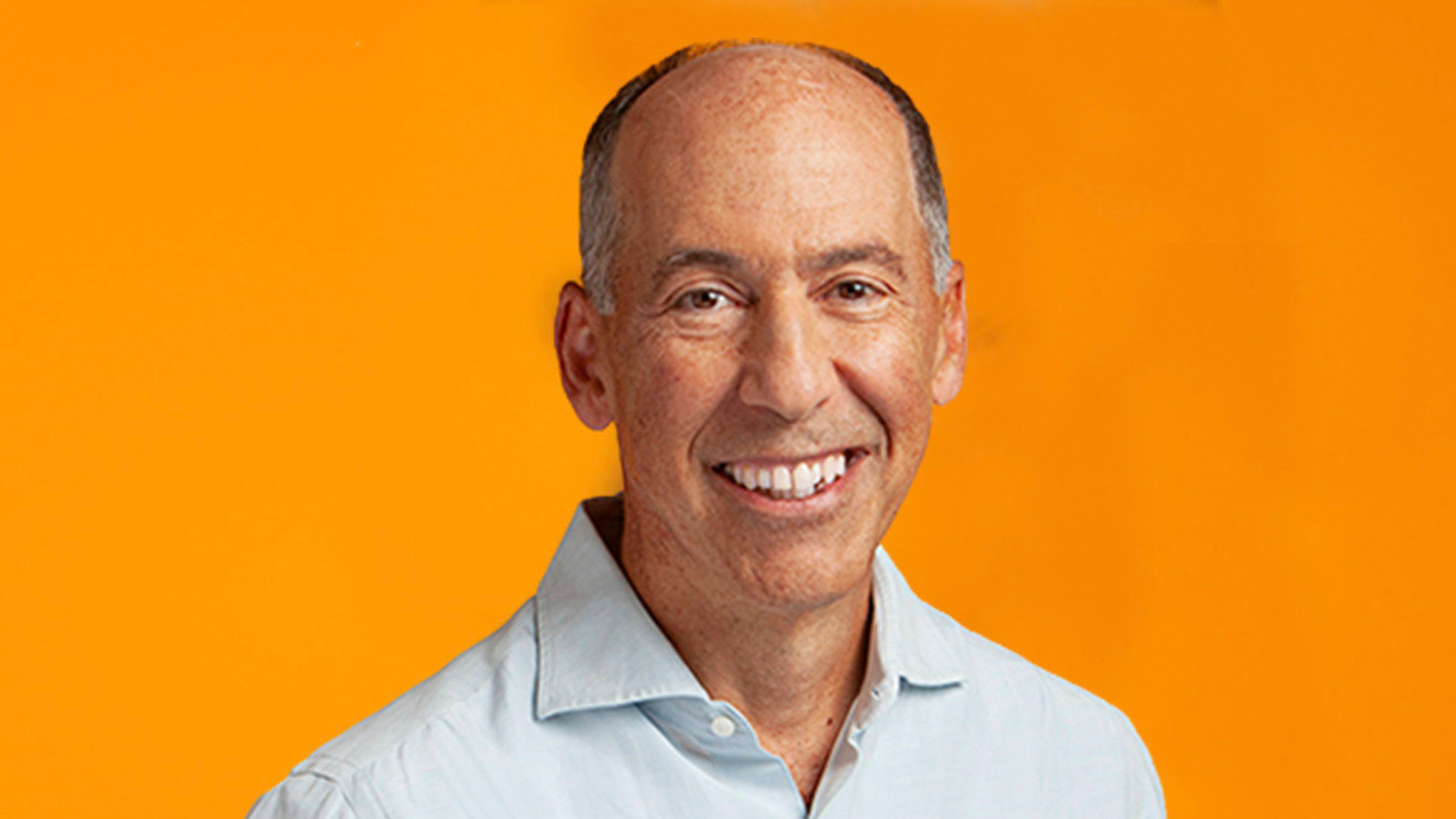 Larry Turka, Rubius Therapeutics CSO
April 8, 2022 01:00 PM EDTUpdated 01:19 PM
AACR22: Ru­bius touts new da­ta for lead pro­gram, but will it prove ef­fec­tive enough for in­vestors?
Looking to build on its first cut of human data from last year, Rubius Therapeutics is touting new Phase I data from its lead cancer program in both solid tumors and acute myeloid leukemia. But the results may prove disappointing after appearing to be less effective than the previous readout.
Rubius observed three partial responses among 27 evaluable patients with advanced solid tumors, the company said Friday at AACR, up from two PRs in 15 patients from a March 2021 update. Additionally, the biotech will be halting clinical development in AML for the "near-term," CSO Larry Turka said, but left the door slightly open for a return in the future.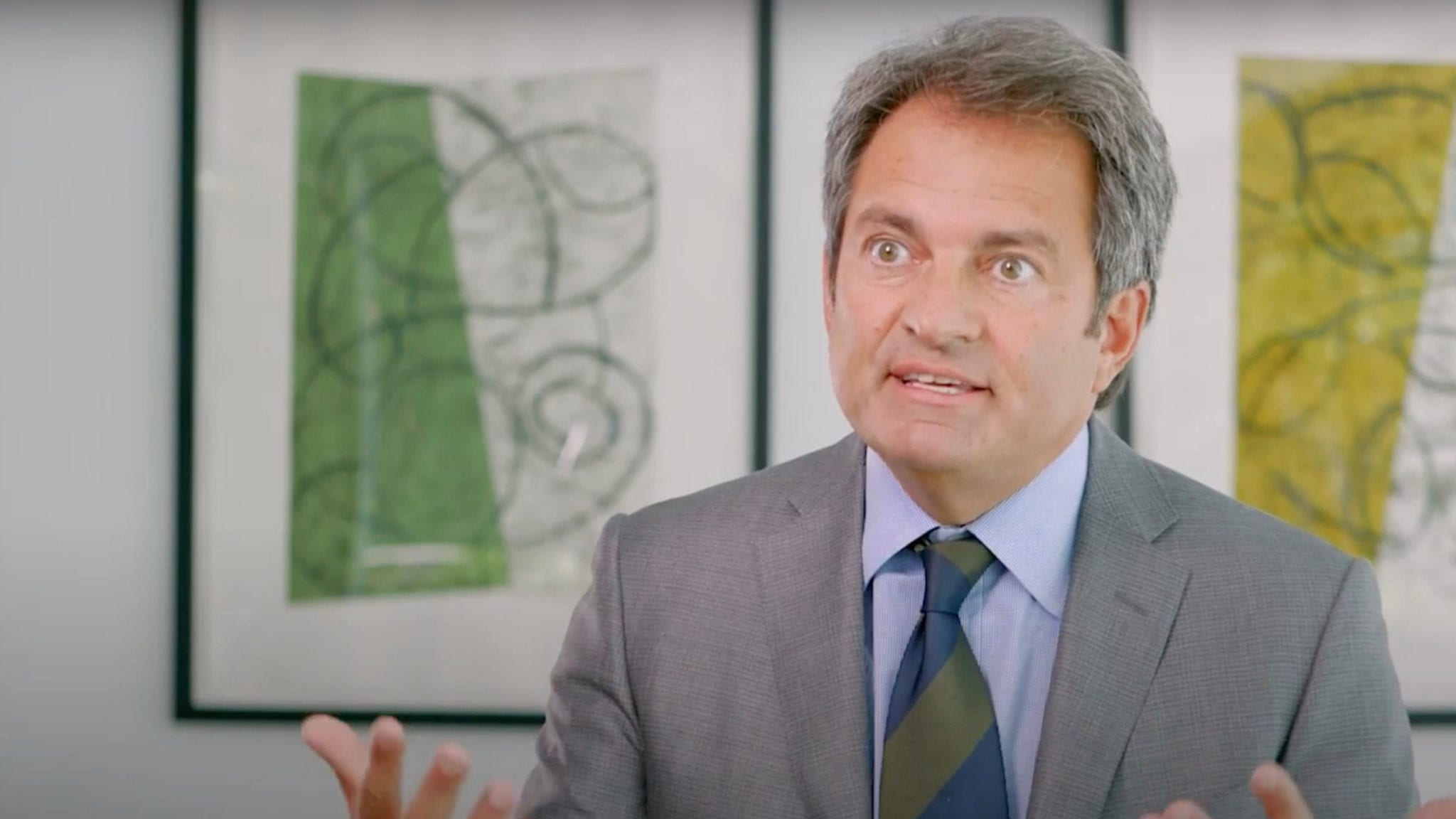 Michel Vounatsos, Biogen CEO (Biogen via YouTube)
April 8, 2022 12:58 PM EDTUpdated 01:12 PM
What did we learn from Bio­gen's CMS slap down? Da­ta rule
The CMS decision to formally restrict coverage on Aduhelm decisively hammered home the last nail on the Alzheimer's drug's commercial coffin. But the muted impact on Biogen's beaten-down stock was ready evidence that investors had already walked away from the grave.
Shunned by independent experts and a whole swath of physicians who treat Alzheimer's, longtime skeptic Brian Skorney at Baird now calls the Biogen drug Zombiehelm. And no manner of necromancy can revive it. The first approved drug for Alzheimer's, what was always considered the Golden Ticket in drug R&D with a multibillion-dollar payout, is commercial waste.
Keep reading Endpoints with a free subscription
Unlock this story instantly and join 138,500+ biopharma pros reading Endpoints daily — and it's free.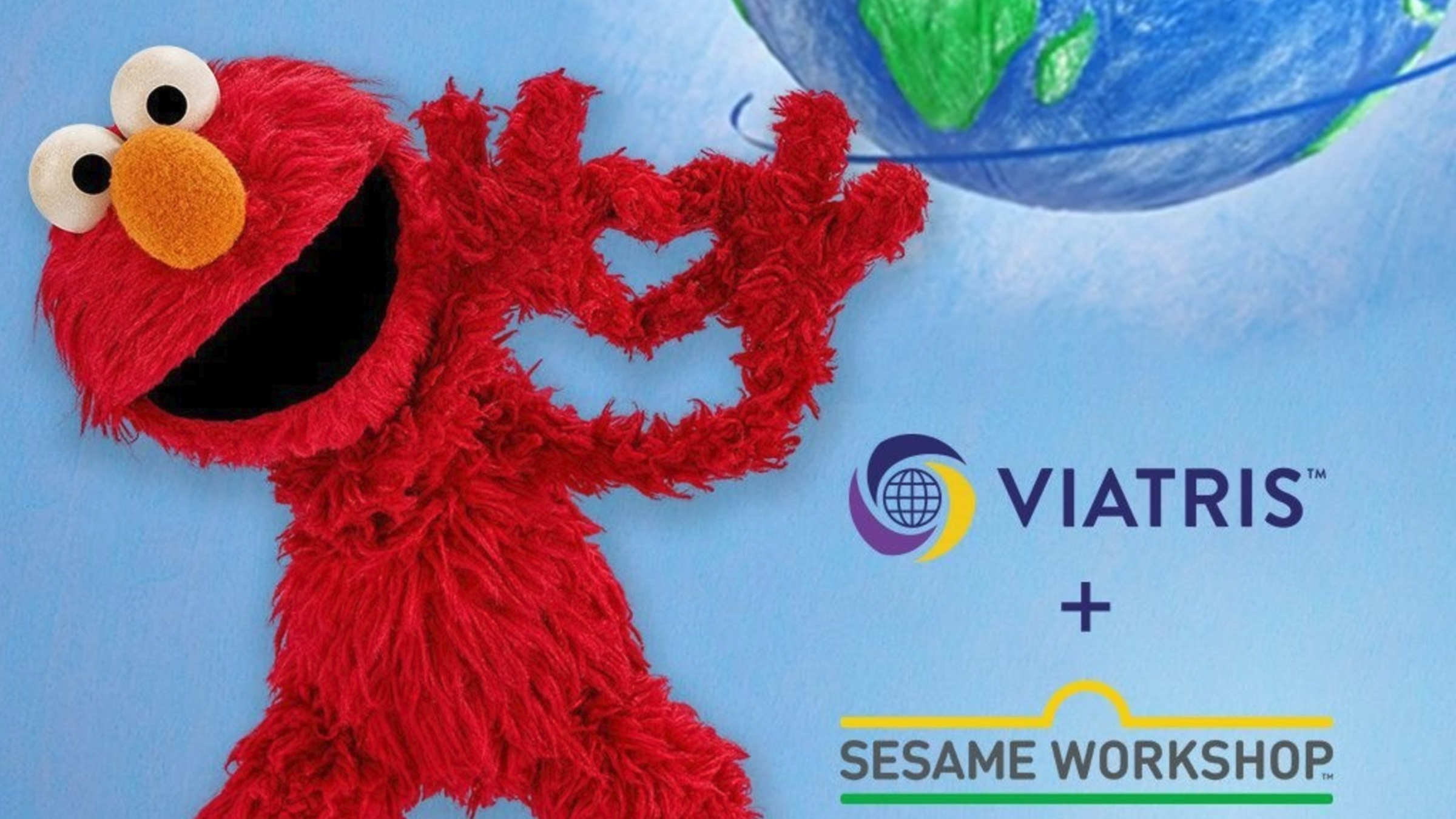 April 8, 2022 12:54 PM EDT
Vi­a­tris dou­bles down on Sesame Work­shop col­lab­o­ra­tion, kick­ing in an­oth­er $1M
As experts speculate that Covid-19 could soon shift to an endemic stage, Viatris is once again turning to everyone's favorite muppets for its latest pandemic relief contribution.
The healthcare company — formed out of a merger between Mylan and Pfizer's Upjohn unit — is donating another $1 million to Sesame Workshop to fund resources for parents and children navigating the next phase of the pandemic. The effort, dubbed "Caring For Each Other," features videos starring Elmo and other "Sesame Street" characters discussing topics such as handling big changes.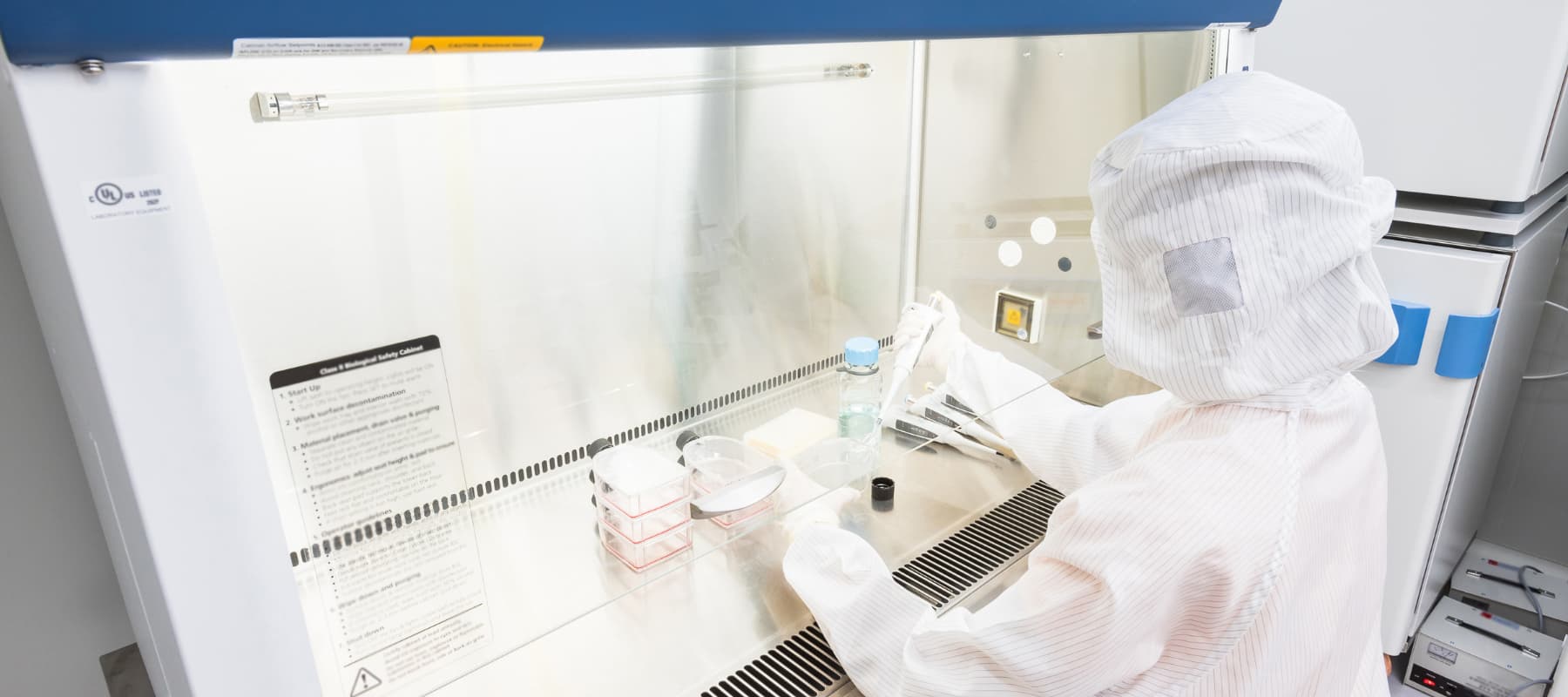 SPONSORED
April 4, 2022 06:00 AM EDT
Avoid­ing Cell Ther­a­py Man­u­fac­tur­ing Grid­locks — a Do's and Don'ts Guide
Endpoints Studio in partnership with Catalent
How can developers prepare for the most vulnerable aspects of the cell therapy process? What steps are needed to demonstrate product comparability, with a rapid scale-up to manufacturing? When does it make sense to partner with a custom manufacturer and how can they help throughout the regulatory process? Developers must orchestrate a complex set of steps to move preclinical molecules through the clinic and manufacture therapies at scale – all while meeting regulatory guidelines and protecting patient safety. In this report, we will offer a guide to these issues and more, with commentary from consultants and manufacturers who have successfully navigated these waters. If you are working to bring a cell therapy to clinic, this guide is for you.
Read the full sponsored article
Please signup to continue — it's fast and free. This article is sponsored by Catalent and produced by Endpoints Studio.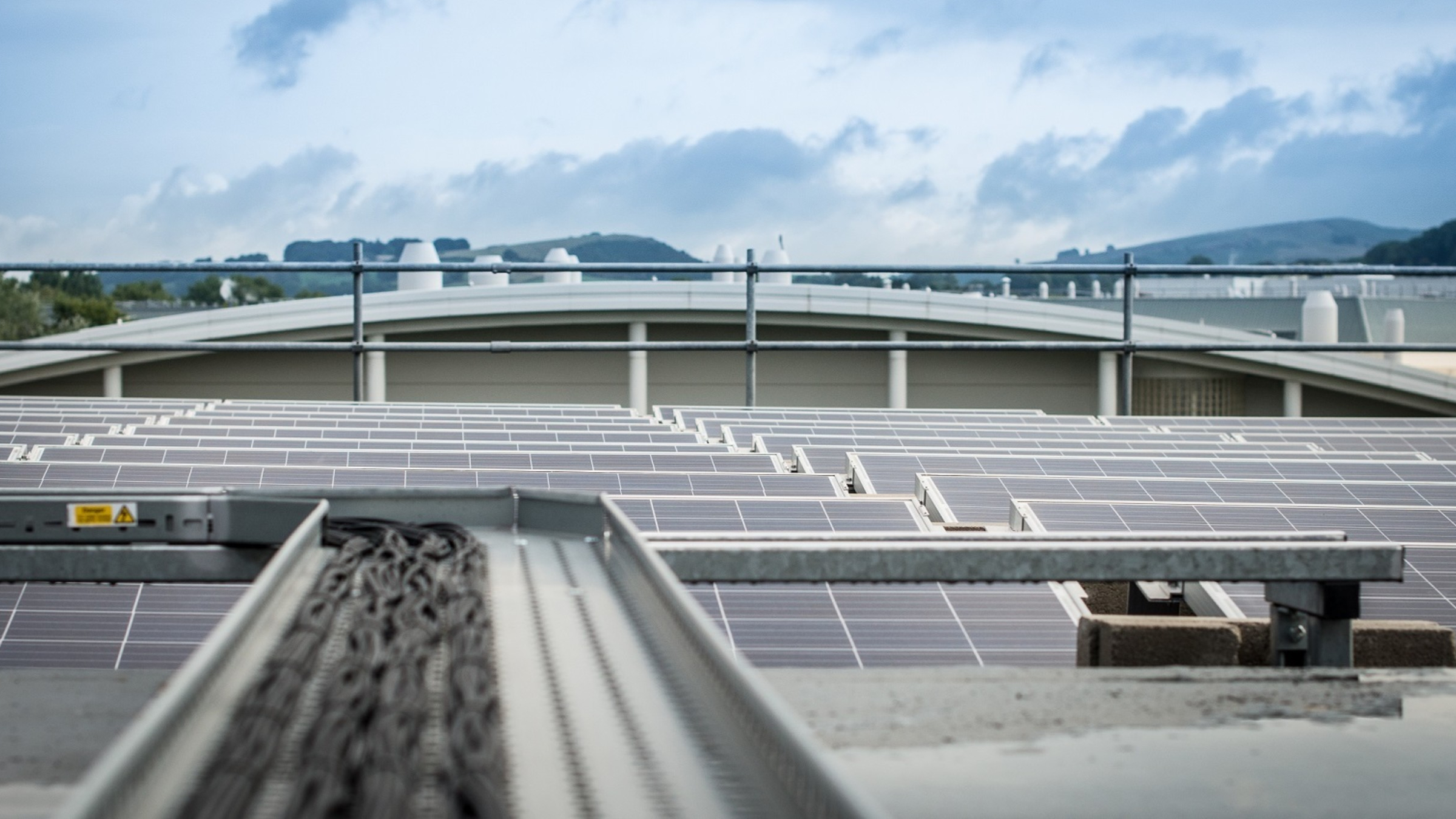 AstraZeneca solar panel field at its Macclesfield location in the UK.
April 8, 2022 11:54 AM EDT
As­traZeneca ad­vances net-ze­ro car­bon goals, adding Hon­ey­well deal and out­sider over­sight among new ESG ef­forts
Beth Snyder Bulik
Senior Editor
Just a few years ago, the pharma industry was labeled as a big-time carbon polluter in a study that showed greenhouse gas emissions that were 55% higher than the auto industry. The study and media reports that followed expressed some shock amid surprisingly scant attention paid to the industry by environmental watchers.
Since then, however, pharma companies have taken up the challenge — including efforts by many to drive to net-zero emission goals. AstraZeneca, along with Novartis and Merck, is leading the time race in the industry, setting company goals for 2025, followed by a larger group of pharmas aiming for 2030. ESG tracker SPGlobal notes J&J, Pfizer, GlaxoSmithKline, Sanofi and BioNTech among the latter group.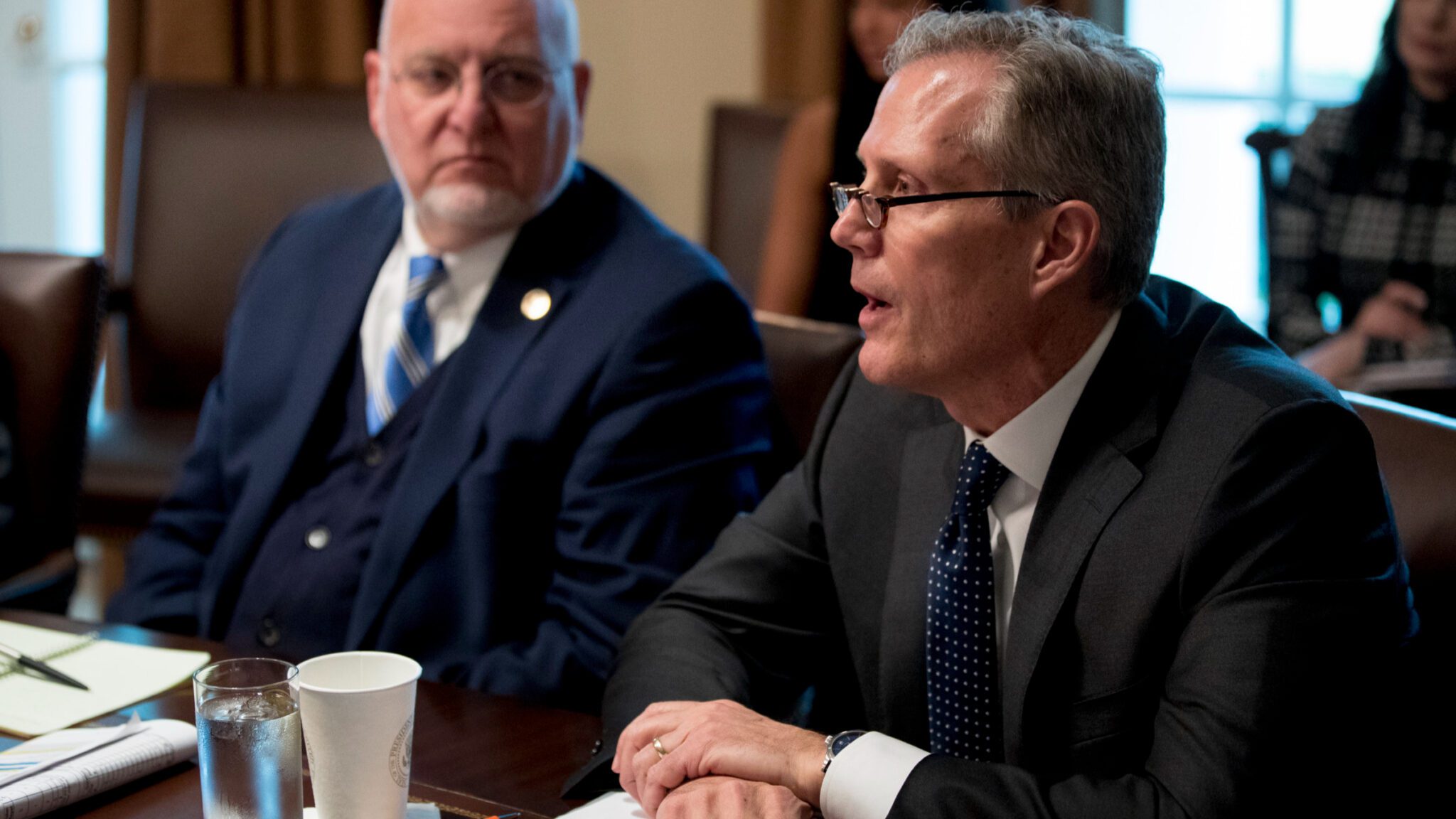 Kaleido CEO Dan Menichella (AP Photo/Andrew Harnik)
April 8, 2022 11:01 AM EDTUpdated 12:22 PM
UP­DAT­ED: Break­ing: Flag­ship-backed mi­cro­bio­me com­pa­ny Kalei­do Bio­sciences shuts down
Kyle LaHucik
Associate Editor
Three months after initiating layoffs, hitting pause on a planned COPD study and terminating an agreement with the COPD Foundation, Kaleido Biosciences is now shutting down.
On Friday, the biotech's board voted to "immediately wind-down and cease all of the Company's ongoing operations," according to an SEC filing. CEO Daniel Menichella, CFO William Duke, and CSO Johan van Hylckama Vlieg were let go immediately. Kaleido's stock price $KLDO fell nearly 76% to about 36 cents apiece.
Keep reading Endpoints with a free subscription
Unlock this story instantly and join 138,500+ biopharma pros reading Endpoints daily — and it's free.