Lenders and insurers are shifting more of their offerings towards digital portals as customers increasingly prefer the convenience of online transactions, but are not yet planning to offer those transactional services in the metaverse.
While HSBC has not revealed its plans for its virtual space in The Sandbox, the lender would focus on "immersive brand experiences" and "gamification," or adding game mechanics to non-gaming experiences, to explore complex subjects.
"We truly see that virtual reality, augmented reality technology, and all of these new three-dimensional interfaces will gain mass adoption at some point," said Suresh Balaji, chief marketing officer for Asia-Pacific. "HSBC has always been invested in communities. Gaming creates huge communities."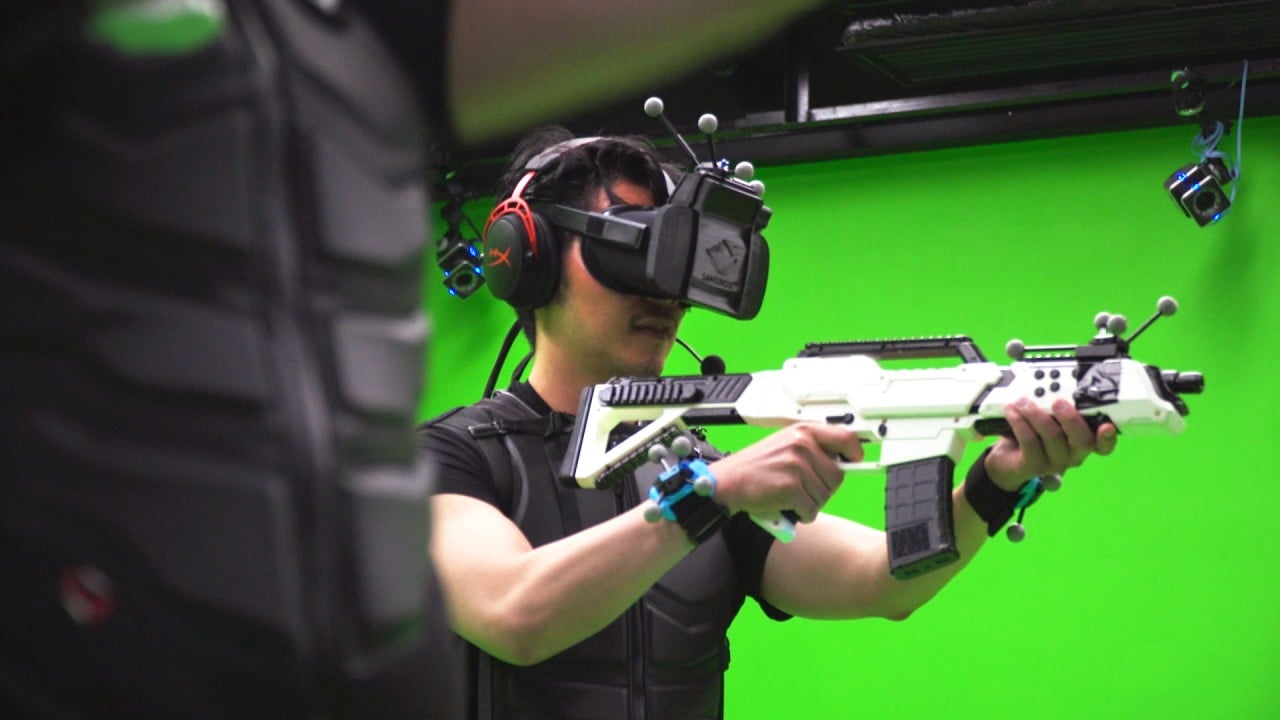 02:10
Hong Kong VR startup creates Star Trek's 'Holodeck' experience
HSBC, whose US$2.96 trillion of assets at the end of 2021 was 12 per cent larger than those at BNP Paribas, is also exploring how it can use its sports partnerships in the virtual space, he added, after signing a deal with One Esports, to teach gamers about financial fitness by helping them manage in-game resources.
Decentraland, where JPMorgan has opened its virtual stall, allows consumers to buy plots of virtual land using digital assets.
JPMorgan's Onyx lounge features displays of the American bank's accomplishments surrounding blockchain technology, presentations on the cryptocurrency economy and a digital portrait of CEO Jamie Dimon.
JPMorgan CEO Jamie Dimon. Photo: Handout
The South China Morning Post itself is offering an immersive tour of the Hong Kong Star Ferry Pier and its history this month on The Sandbox.
Luxury and consumer retailers have shown less caution and are jumping into the metaverse in droves in hopes of capitalising on the trend as it evolves from a niche occupied by hardcore gamers to a broader audience, selling everything from virtual handbags to skateboards.
Still, most major financial institutions taking the plunge are using the virtual reality playground created by metaverse companies as a marketing tool, rather than a new way to offer services, industry experts said. To engage in financial transactions, consumers will still need to use their digital apps or visit a physical branch.
Much of the caution exhibited by lenders and other financial services companies goes back to the highly regulated nature of their industry. Facing tighter margins against the backdrop of historically low interest rates, banks have been seeking to lower their costs by cutting down their branch footprints.
For example, HSBC is expected to close 69 branches this year in the UK, its second largest market after Hong Kong. That follows 82 branch closures in 2021.
The coronavirus pandemic with its attendant social-distancing restrictions, has persuaded consumers to switch to digital services away from queuing at bank branches or ATMs. Most prefer to do their banking online, reducing the need for as many physical locations, lenders said.
More than 95 per cent of HSBC's retail transactions are now conducted through digital channels and the bank reported double-digit growth of its mobile active customers in January.
Crosstown rival Standard Chartered said last year that it would close nearly half of its branches and cut its global office space by a third as the pandemic accelerated the digital shift and changed how the bank staff worked. Digital income in the bank's consumer, private and business banking segment has doubled in the past two years.
Additional reporting by Iris Ouyang