Sherman, Texas — Memorial service to celebrate the life of Gary D. Gibbs will be 2:00 p.m. Monday, December 27, 2021 at Central Christian Church in Sherman, TX.
Mr. Gibbs was born in San Angelo, TX in Tom Green County on July 4, 1945. Mr. Gibbs passed away on Friday, December 3, 2021 at Texoma Medical Center after a ­­long illness, he was 76 years old.
Gary was born to James M. Gibbs and Maxine Cox Gibbs. At five years of age, he moved with his family to the YO Ranch in Kerr County, Texas. His father took the job as ranch manager for the Schrlener family. He said at one time, "I spent my growing up years on the greatest ranch in Texas!" He loved the Hilly Country of Texas.
The family moved to Colorado when Gibbs was sixteen years of age as his father had ranching interests in that state. Gibbs made his home in Colorado for twenty-seven years before coming back to Texas to live.
Rev. Gibbs had several careers in his lifetime. He was a Colorado State Trooper and Undersheriff of El Paso County, Colorado in the 1970s. He was part owner of FIMPLE-GIBBS Inc in Denver, Colorado, an oil and gas leasing company with his longtime friend and partner John W. Fimple. The friendship still remains for well over fifty years.
Mr. Gibbs became an ordained minister in the Christian Church (Disciples of Christ) in June of 1984. He served churches in Colorado, Bonham, TX, and Farmington, NM, and his final church was First Christian Church in Van Alstyne, Texas. He retired from active service in December 2012 due to illness. He was an active pastoral minister for 32 years. He continued to be active in ministry, helping out when fellow clergy were on vacation. He also continued to do hospital visits and nursing home visits when asked. He also officiated at many funerals when requested by his friend Tommy Scoggins at Scoggins Funeral Home in Van Alstyne.
Gibbs started school in a one-room rock schoolhouse on the Divide in Kerr County, Texas. He went from first grade through the eighth grade. He was always proud to say my first-grade school is still in operation. It has three rooms now instead of one. Gibbs attended Tivy High School in Kerrville through the ninth grade when he moved with his family to Colorado. He graduated from Hoehne High School in 1963.
Gibbs served his country with honor in the U.S Army from 1966-1968. Gary was a graduate of Colorado State University in Pueblo, Colorado and received his Master of Divinity in 1984 from the Iliff School of Theology in Denver, Colorado. He did Doctor of Ministry work at San Francisco Theological Seminary at San Francisco at San Anselmo.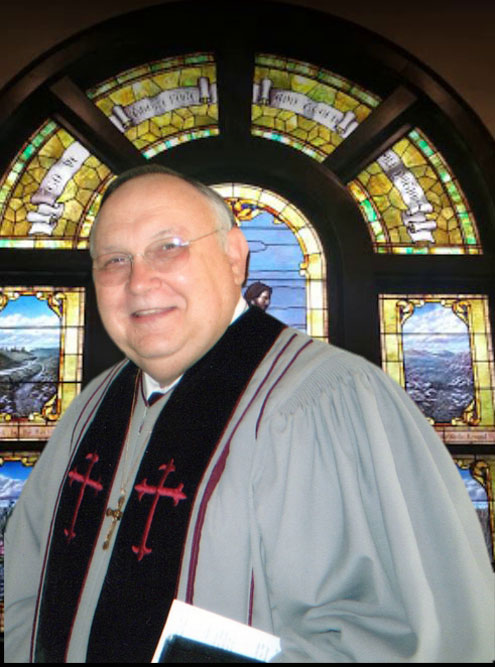 Mr. Gibbs is survived by his wife R'Cella Dean Gibbs of the home. Two children Karibeth Gibbs Abdelnour and husband Tony of Canyon, Texas. Two grandchildren Florence Abdelnour and Gabe Abdelnour of Canyon, Texas. Son Thomas Edgar Gibbs of San Antonio, TX and two step children; Larry Renfrow and wife Melissa of Chicago, IL, Cressie Todd of Sherman, TX. and step granddaughter Sommerlan Todd of Bonham, TX.
Gibbs was pre-deceased by his brother Glyn Gibbs of Houston, TX and his mother and father James and Maxine Gibbs. Surviving Rev. Gibbs are many nieces and nephews. His Sisters Darla Nickel (Carry) of Canyon, TX and Macky Pitts (John) of Midland, TX.
Gibbs was chaplain of Mantua Lodge #209 in Van Alstyne, TX. Mr. Gibbs loved his brother Masons and cherished their friendship. Gibbs is also survived by many friends and members of the churches he served throughout his many years in service to the Lord Jesus Christ.